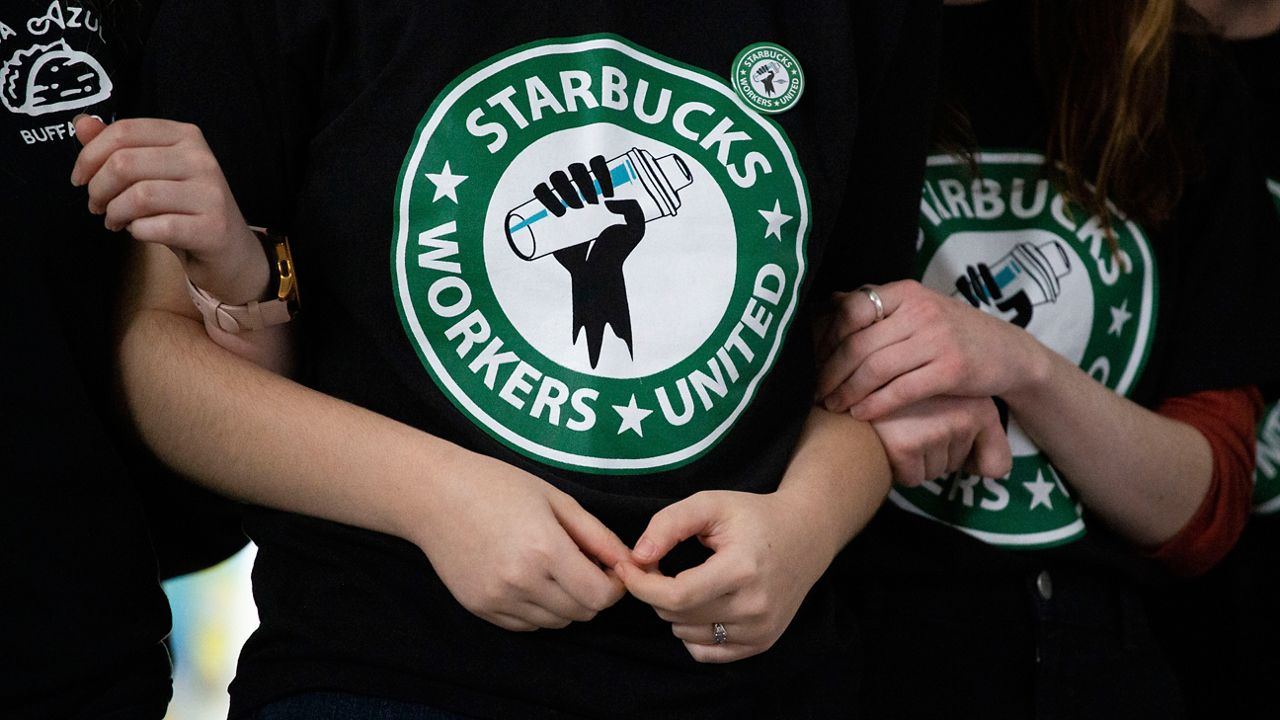 SAN ANTONIO — Another Starbucks in Texas has voted unanimously to unionize, making it the fourth Starbucks in the Lone Star State to do so, and the second one in San Antonio.
The efforts were supported by current Democratic nominee for the 35th Congressional District and former Austin City Council member Greg Casar. The former labor organizer wrote a letter to the chairwoman and interim CEO of Starbucks earlier in March to support the Starbucks employees unionizing for better wages and benefits.
"I believe that Starbucks will be a better company if it works cooperatively with a unionized workforce. When workers have an independent, democratic voice through their union, we are all better off for it. History proves it," Casar wrote in his letter.
In response to Tuesday's vote to unionize, Casar said he is proud that "solidarity is brewing," and worker power is growing in the state of Texas.
"These inspiring workers are ensuring that Texas, and our country, works for working people. I'm proud of the workers at the Houston & St. Mary's Starbucks today for their organizing and unanimous vote, and can't wait to visit their store again. San Antonio is union strong!" said Casar.
Starbucks CEO Howard Schultz, a longtime union foe, said during a corporate earnings call in May that the company respects the rights of Starbucks' employees and will bargain where it's required to. But he also insisted that employees don't need a union to get the best-in-class wages and benefits Starbucks provides.
"Sharing success through wins and benefits with our partners is among our core values, and has been for 50 years," Schultz said.
Schultz then announced $200 million in new investments for non-union stores, including raises for veteran employees and more training time for new baristas. The company even promised one of the union's priorities — credit card tipping — before the end of this year.
The Associated Press contributed to this report.