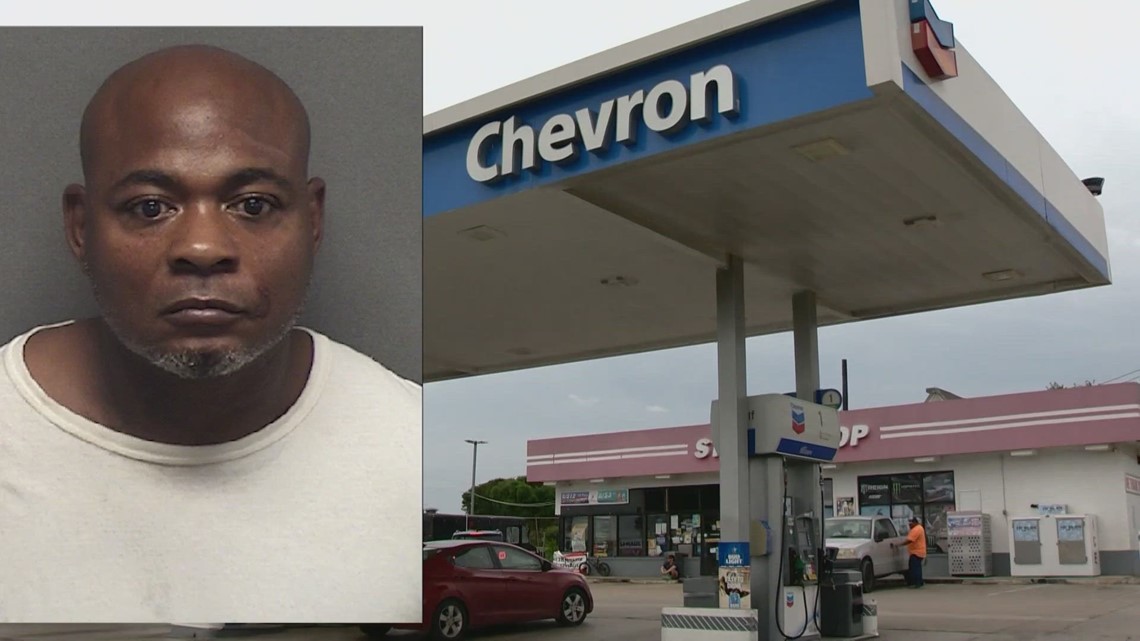 San Antonio Police say the suspect was so scared of the dogs, he fell off his bike and was taken into custody.
SAN ANTONIO — A man wanted in a series of armed robberies is now off the streets.
Charles Peoples was arrested over the weekend off the 4200 block of Kilrea.
San Antonio Police said Peoples is being charged with robbing an Eastside convenience store last month, and detectives say more charges are on the way.
According to an arrest warrant, 47-year-old Charles Peoples walked into a Chevron off E Houston St. and I-10 on April 29.
Investigators said Peoples pointed a gun at the cashier and demanded she hand over money from the register, when the cashier didn't understand the first demands, he walked around the counter, and put the gun in the clerk's face.
The cashier handed over what was in the register, and Peoples ran off.
According to the arrest warrant, investigators were able to identify Peoples from video surveillance and said they discovered that Peoples had been targeting female clerks working at Eastside convenience stores.
After conducting surveillance on Peoples, police said they caught up with him as he left his home on his bicycle on Saturday.
According to SAPD, officers started moving in to arrest Peoples when they got some unexpected help from a pack of "friendly" stray dogs.
Police said Peoples was so scared by the dogs—he fell off his bike.
"Patrol officers used this opportunity to contact Peoples under the guise of checking on his well-being from the fall and dogs," SAPD said on a Facebook post.
Investigators later got a warrant to search Peoples' home and found a gun believed to have been used in at least three robberies.
According to policed documents, Peoples was on parole for Aggravated Robbery at the time of the arrest, and is also facing charges of Assaulting a Peace Officer, Resisting Arrest, and Drug Possession.
San Antonio Police said Peoples is being investigated in connection to other armed robberies, and additional charges are pending.
"With the assistance of East Patrol Officers and our furry 4-legged friends another menace is off the streets making the streets a little safer," said SAPD.
Original News Source

Running For Office? Conservative Campaign Management – Election Day Strategies!