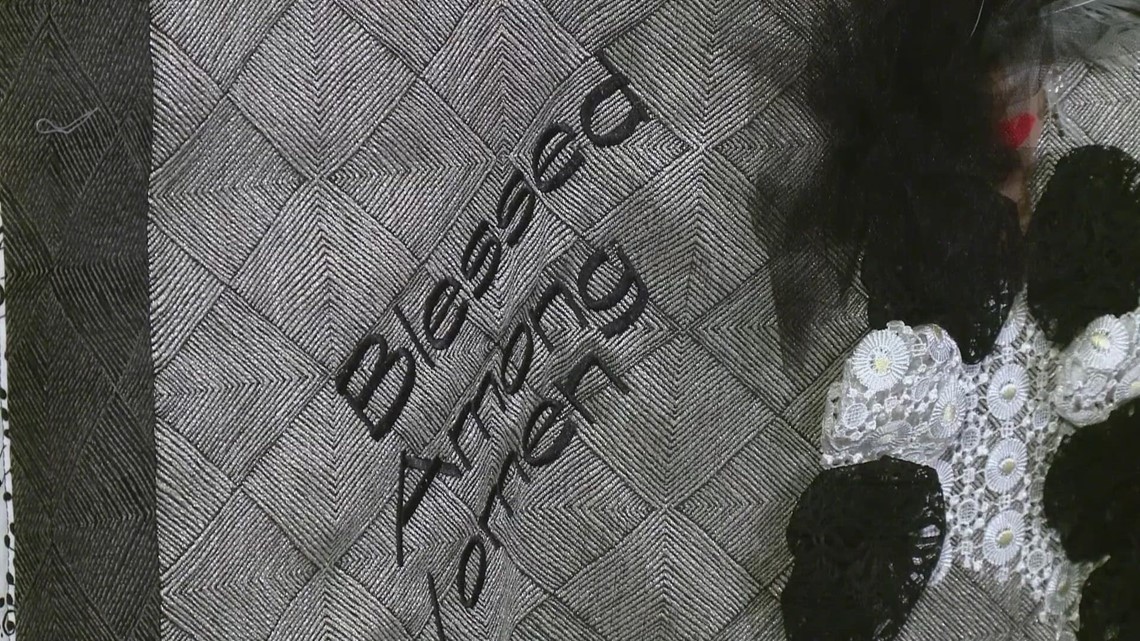 SAN ANTONIO — Every second Saturday of the month at the Carver Library, you'll find a group of women with needles and thread in hand. They're members of the African American Quilt Circle of San Antonio
For founding members, Cynthia Vaughn and Deborah Harris, it was another way to put their sewing skills to work.
"I started sewing when I was very young. My mother sewed so taking her scraps and dressing Barbie," African American Quilt Circle of S.A. member Cynthia Vaughn said.
"I've been sewing like Cynthia since my grandmother gave me a needle to hold," African American Quilt Circle of S.A. member Deborah Harris said.
Like their predecessors, the women formed a quilt circle in 2017.
"The primary reason for us getting together was to learn and to share with each other," Harris said.
Today, growing their community to over 30 members who span across the city and country.
"It doesn't matter how old you are. Our youngest member is 19, our oldest member we won't say over 90," Harris said.
Patterns and fabric, and don't forget a side of socialization.
"You know what the bottom line is I have fun. That's all that counts," Harris said.
The threads of community sewn by those who understand.
"The quilt behind me is the African American Sampler Quilt," Vaughn said. "This called out to me. I think we need, we Black women, need to get together to tell our stories."
Stories of the good, bad and the ugly stitched together.
"It's on point," Harris said. "It's that actual communication told and untold, and we tell a lot of it through our art. That sampler is a prime example of things we have experienced directly or indirectly, so it's important to be able to relate to one another."
Told with hands that know scraps, pieces, and patience lay out well as quilted stories.
"It's history. It's telling the history of us and we want others to remember their history and share their history as well," Harris said.