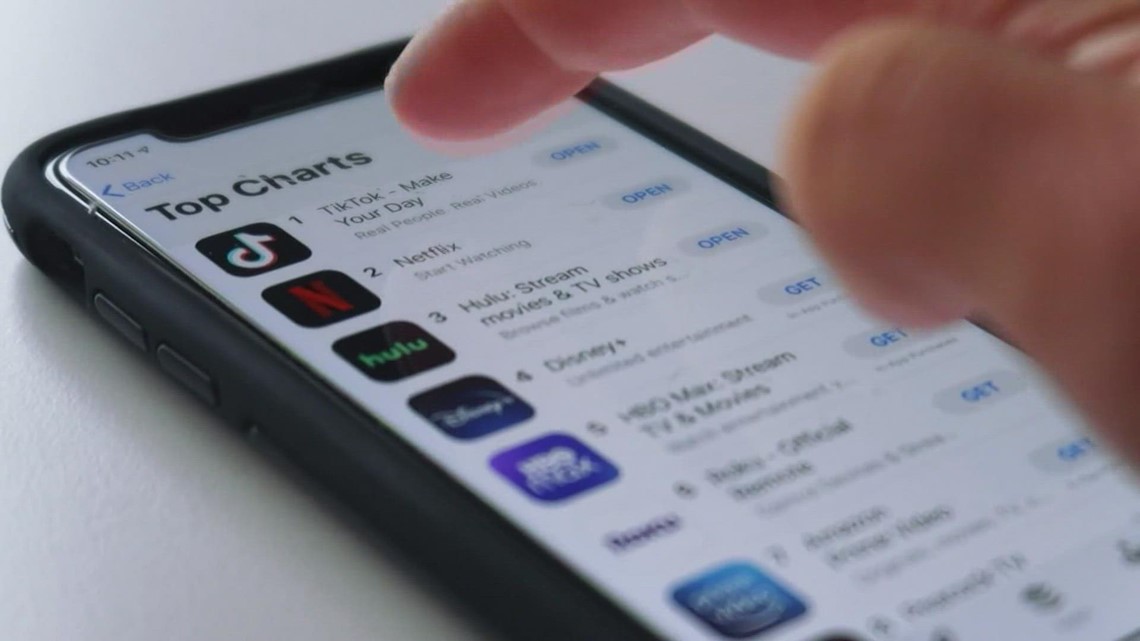 The blockage comes after Gov. Abbott's Dec. 7 directive that orders all government-operated devices to ban the use of TikTok.
SAN ANTONIO — The Alamo Colleges Districts on Wednesday announced they're in the process of blocking both wireless and wired access to TikTok across all of their campuses.
Anyone who is connected to an Alamo Colleges District network will not be able to access TikTok.
This decision comes after Gov. Abbott's directive that orders all Texas state agencies to ban the use of TikTok on any government-issued device due to privacy concerns and cybersecurity risks.
TikTok will not be able to be downloaded on any Alamo Colleges issued devices including phones, laptops, tablets desktop computers and other devices that can connect to the internet.
On Tuesday, the University of Texas at Austin also banned TikTok access on their campuses.
KENS 5 has reached out to other schools to see if they will also be blocking the popular social media app. Check back for updates.
Since going on the air in 1950, KENS 5 has strived to be the best, most trusted news and entertainment source for generations of San Antonians.
KENS 5 has brought numerous firsts to South Texas television, including being the first local station with a helicopter, the first with its own Doppler radar and the first to air a local morning news program.
Over the years, KENS 5 has worked to transform local news. Our cameras have been the lens bringing history into local viewers' homes. We're proud of our legacy as we serve San Antonians today.
Today, KENS 5 continues to set the standard in local broadcasting and is recognized by its peers for excellence and innovation. The KENS 5 News team focuses on stories that really matter to our community.