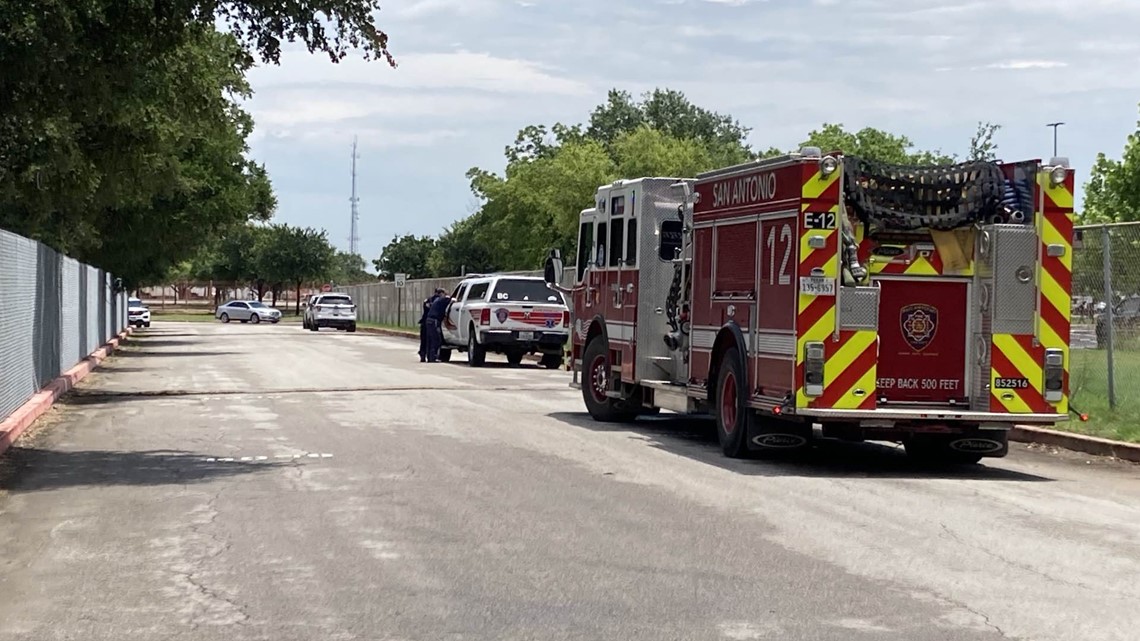 Police are sweeping both campuses to determine the legitimacy of the threat.
SAN ANTONIO — Two St. Philip's College campuses were evacuated Monday due to the potential of a bomb threat, a spokesperson from the college confirmed to KENS 5 staff. The threat came in via a phone call.
The Southwest campus on Quintana Road, as well as the location along MLK Drive, were both evacuated out of an abundance of caution, the school says.
A spokesperson for Alamo Colleges District said some high school students who were also on campus were bused to a different location to be picked up by their parents.
As of 2:30 p.m., police were sweeping both campuses to try and determine the legitimacy of the threat.
This is a developing story.
Since going on the air in 1950, KENS 5 has strived to be the best, most trusted news and entertainment source for generations of San Antonians.
KENS 5 has brought numerous firsts to South Texas television, including being the first local station with a helicopter, the first with its own Doppler radar and the first to air a local morning news program.
Over the years, KENS 5 has worked to transform local news. Our cameras have been the lens bringing history into local viewers' homes. We're proud of our legacy as we serve San Antonians today.
Today, KENS 5 continues to set the standard in local broadcasting and is recognized by its peers for excellence and innovation. The KENS 5 News team focuses on stories that really matter to our community.
Original News Source

Running For Office? Conservative Campaign Management – Election Day Strategies!