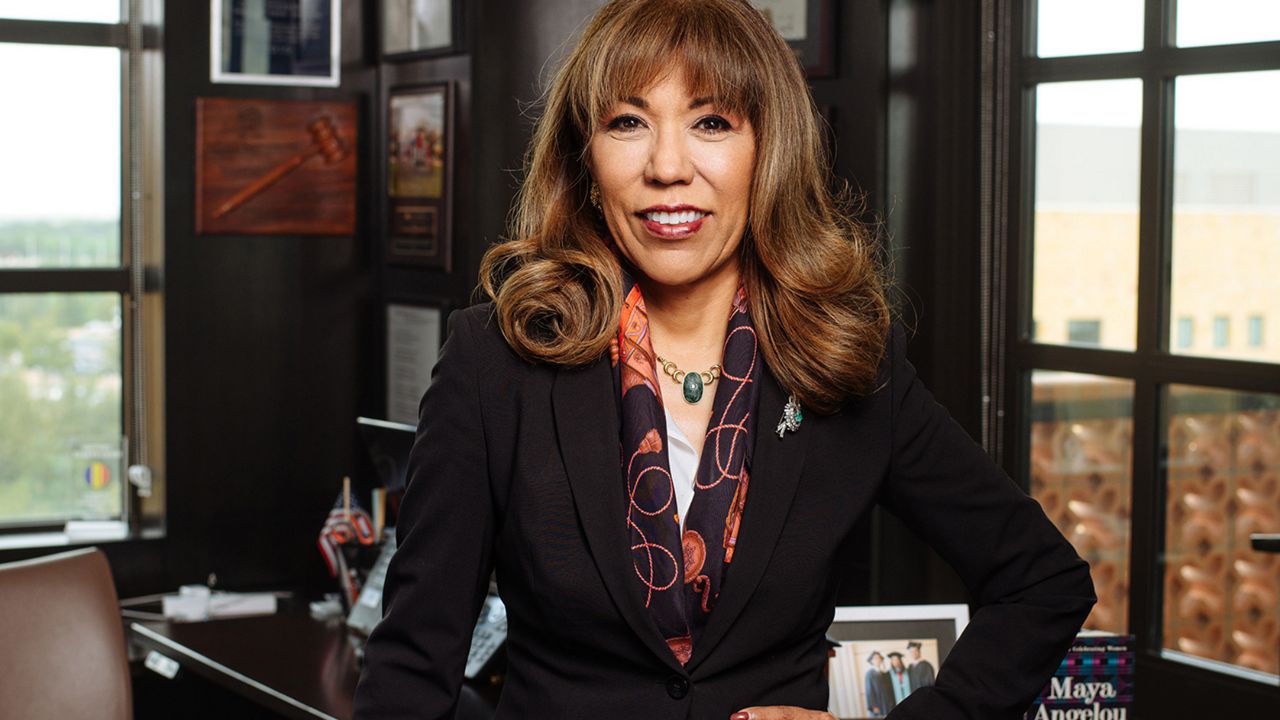 SAN ANTONIO — Dr. Cynthia Teniente-Matson, president of Texas A&M University-San Antonio, will soon assume leadership over San José State University in San José, California. After accepting the position of president at the university, she'll finish her tenure at A&M-San Antonio and start her new role in January.
"Dr. Cynthia Teniente-Matson helped Texas A&M University-San Antonio grow into the strong regional university it has become and we are thankful for her service and wish her continued success at San José State," said John Sharp, chancellor of The Texas A&M University System. "Her focus on serving South San Antonio will be her legacy here. We will begin a nationwide search immediately to find a dynamic leader worthy of the fastest growing campus in The Texas A&M University System."
Having served A&M-San Antonio since 2015, Dr. Teniente-Matson is the second president of the university. During her presidency, the institution went from an upper division to a comprehensive master's university in 2016, successfully expanding its enrollment from about 4,500 in 2015 to currently more than 7,200 students.
The university received designation from the U.S. Department of Education Hispanic Serving Institution in 2016 and was awarded the Seal of Excelencia certification in 2021.
According to A&M-San Antonio, "During her tenure, Dr. Teniente-Matson has led a variety of strategic initiatives and partnerships to improve and enhance student learning and degree attainment and to advance the University, including the creation of the Mays Center for Experiential Learning and Community Engagement, Cisneros Institute for Emerging Leaders, President's Commission on Equity and Inclusive Excellence, Institute for Water Resources Science and Technology, Cyber Engineering Technology/Cyber Security Research Center, the Institute for Autism and Related Disorders, and the ASPIRE partnership leveraging the power of collective impact for seven South Bexar County ISDs, to name a few."
A&M-San Antonio will be led by an interim president until a worthy applicant can permanently fill the position.
"It is a bittersweet moment as I am extraordinarily proud of all the students, faculty, staff and alumni of A&M-San Antonio," Dr. Teniente-Matson reflected. "Together we have helped to further our trajectory with an eye towards inclusive excellence, academic program growth and support for the future of our community. Our campus is a better place because of the widespread philanthropic and public support we have received over the years. The future is bright at A&M-San Antonio."