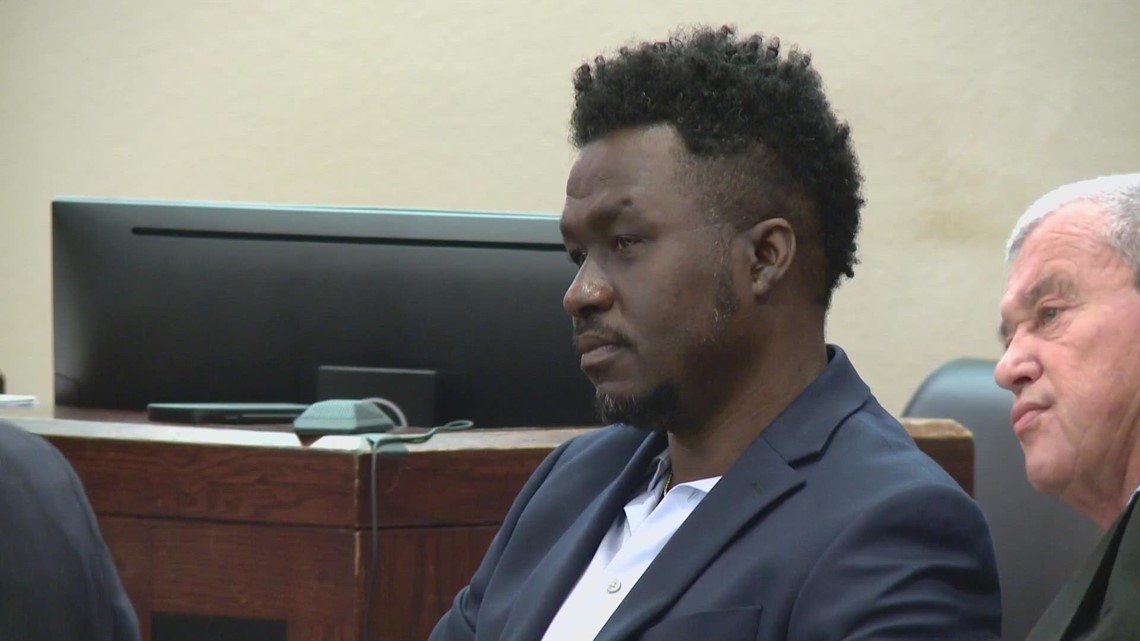 McDonald faces life in prison if found guilty of killing his wife in 2019.
SAN ANTONIO — The trial of Air Force Major Andre McDonald continues for a second day Tuesday after bombshell testimony related to a murder confession in court Monday.
McDonald faces life in prison if found guilty of killing his wife in 2019.
Testimony from Andreen's sister and mother detailed a phone call Friday from McDonald to the two women, in which he confessed to killing his wife after a business-related argument.
"I think he took off her clothes and burn it and then put her body in the car," Johnson said. "He said that it was because he found out what she was doing about the business."
The women testified that they believed he made the confession because he wanted them to know what happened.
Other witnesses who testified Monday included Carol Ann Ghanbar, Andreen's friend who along with Elizabeth Cancel, visited the McDonald's residence after learning she was missing. Inside the bathroom, Ghanbar and Cancel discovered blood and hair on the light switch.
More testimony is expected Monday from Andreen's friends and family members.
Last week, McDonald's defense team worked to get certain evidence thrown out, saying law enforcement violated McDonald's fourth amendment rights when they searched his home on March 1 and 2.
There have been some questions about if McDonald still holds his rank as major. We're told he does, partly because the Bexar County Sheriff's Office filed charges against him.
The U.S. Air Force Reserve hasn't taken disciplinary action against him so far.
The trial is expected to last a few weeks.