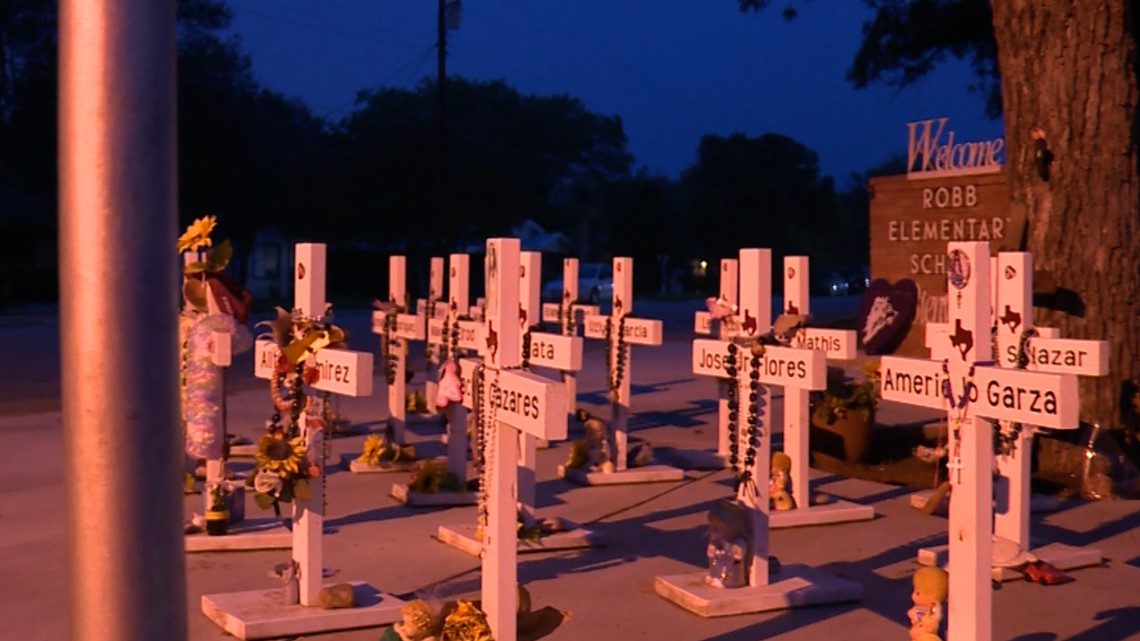 In Tuesday, U.S. Senator John Cornyn visited SA to visit with schools utilizing funding from Bipartisan Safer Communities Act.
SAN ANTONIO — The final days of Texas' legislative session are taking place at the State Capitol, and families of the Uvalde victims are continuing to vocalize their anger towards lawmakers.
This comes as their fight to raise the age limit to buy an AR style rifle gun failed.
"Not a single bill was prioritized to save a human life. They are failed legislators," said Manuel Rizo, the uncle of Jackie Cazares, one of the 19 students killed on May 24.
However, lawmakers at the federal level say change has been made. On Tuesday, U.S. Senator John Cornyn visited Agnes Cotton Academy in San Antonio to highlight legislation implemented in response to the school mass shooting a year ago.
Senator Cornyn participated in a roundtable discussion with local school and university officials who received funding from the Bipartisan Safer Communities Act. The legislation addresses the need for additional mental health and school safety resources, and problems that have led to recent mass shootings.
Much of the congressional funding allocated for the Act goes to school-based mental health and supportive services. Grants are available to increase the number of qualified mental health professionals who provide care to students and cover schools' costs for those services. Cornyn said addressing the mental health crisis could prevent mass shootings, which he said, has been linked to past tragedies.
"One thing we can all agree on is we got to keep firearms out of the hands of people who are suffering from mental health problems," he said.
At the state level, Democratic State Senator Roland Gutierrez called out Republican lawmakers on Tuesday for ending the legislative session without acting on gun-related legislation.
"They did absolutely nothing to protect our kids in this state," said Gutierrez.
He wants to see common sense legislation pass such as universal background checks, red flag laws and raising the age to purchase a AR style rifle from 18 to 21 years of age. Earlier this week, Uvalde families said they'll continue to fight for stricter gun laws.
"We're going to regroup, strategize and keep fighting," said Javier Cazares, father of Jackie Cazares.
Cornyn said strides have been made to safeguard schools, and more can be done in time with bipartisan solutions.
To learn more about the Bipartisan Safer Communities Act, visit this website.
[embedded content]
Original News Source

Running For Office? Conservative Campaign Management – Election Day Strategies!