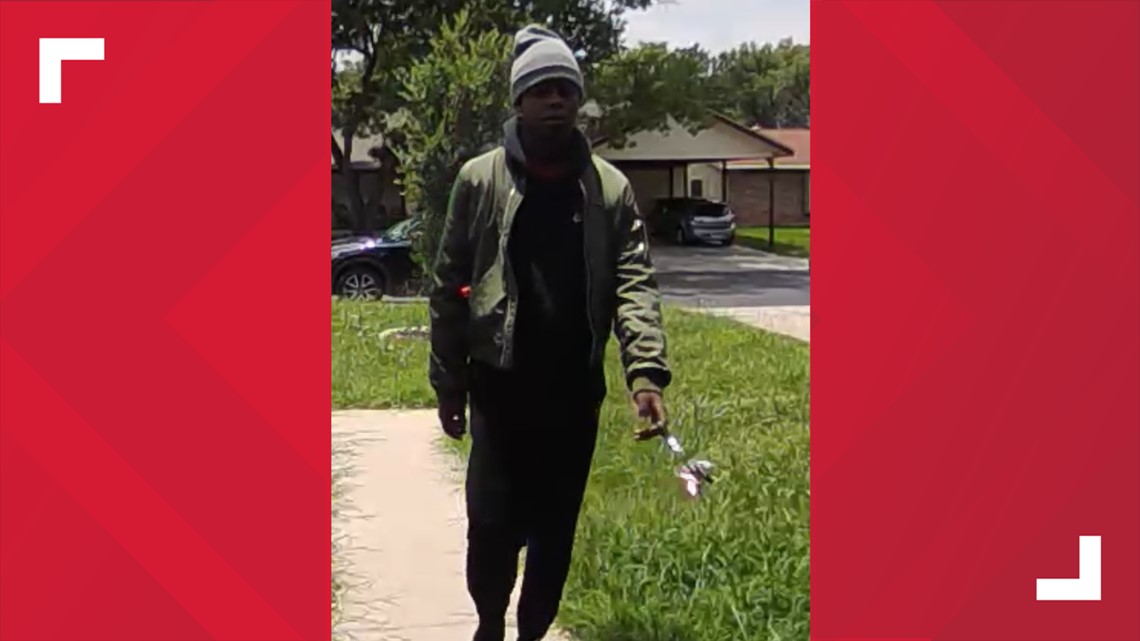 Deputies say the unidentified suspect met at the victim's house to purchase an item before gunfire ensued.
SAN ANTONIO — Bexar County authorities are asking for the public's help in identifying a suspect allegedly involved in a Monday robbery at the victim's northeast-side home.
Deputies say the suspect arrived at the victim's residence along the 6800 block of Agua Calientes after connecting with them on social media for an item up for sale. After going inside the home to "inspect the item being sold" and re-emerging, another unidentified man from the suspect's grey-colored vehicle came out and tried to take the item when the victim was waiting for payment.
"The victim yelled for help," deputies say, and one of the passengers in the car fired an unknown number of shots from a handgun as the suspect vehicle fled. The victim wasn't hurt.
The value of the item being sold was not disclosed by the Bexar County Sheriff's Office.
If you have any information about the incident or the suspects involved, you're asked to contact BCSO at bcsotips@bexar.org or by calling (210) 335-6000.
>TRENDING ON KENS 5 YOUTUBE:
[embedded content]
Since going on the air in 1950, KENS 5 has strived to be the best, most trusted news and entertainment source for generations of San Antonians.
KENS 5 has brought numerous firsts to South Texas television, including being the first local station with a helicopter, the first with its own Doppler radar and the first to air a local morning news program.
Over the years, KENS 5 has worked to transform local news. Our cameras have been the lens bringing history into local viewers' homes. We're proud of our legacy as we serve San Antonians today.
Today, KENS 5 continues to set the standard in local broadcasting and is recognized by its peers for excellence and innovation. The KENS 5 News team focuses on stories that really matter to our community.
Original News Source

Running For Office? Conservative Campaign Management – Election Day Strategies!