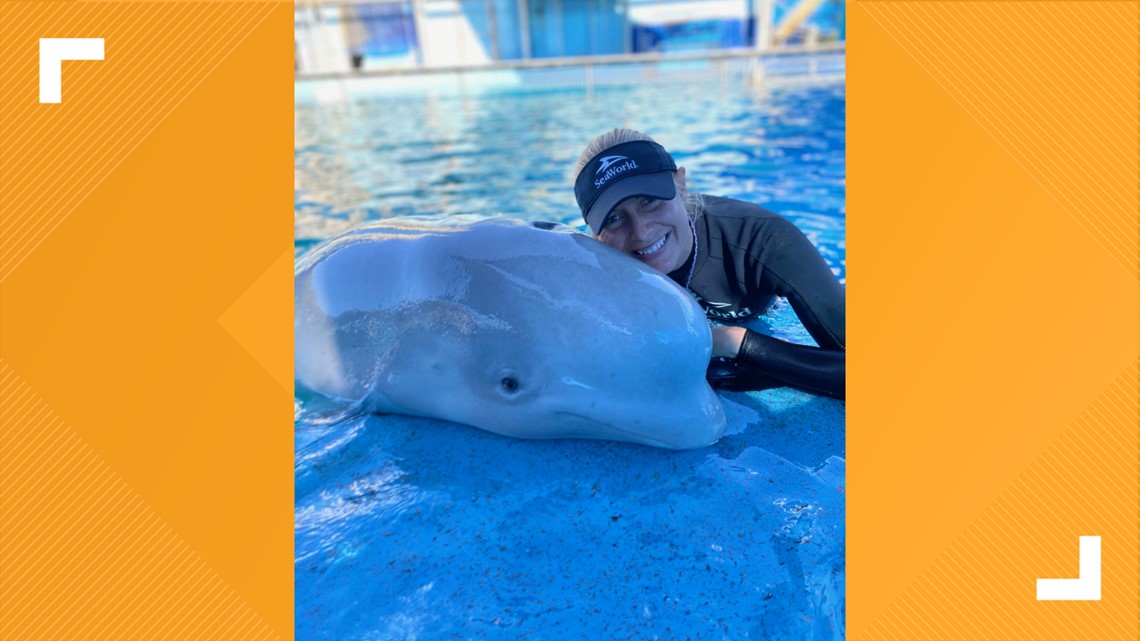 The cute beluga is the only successful rehabilitation.
SAN ANTONIO — The only successful beluga whale rehab will be celebrating five years at its permanent home, SeaWorld right here in San Antonio.
Tyonek was found in Cook Inlet, Alaska by state and federal wildlife officers, SeaWorld said.
The National Oceanic and Atmospheric Administration deemed Tyonek as non-releasable, so he was taken to SeaWorld due to their ability to accommodate his social and medical needs, SeaWorld said.
SeaWorld is inviting the public to learn more about Beluga whales and their care.
Since going on the air in 1950, KENS 5 has strived to be the best, most trusted news and entertainment source for generations of San Antonians.
KENS 5 has brought numerous firsts to South Texas television, including being the first local station with a helicopter, the first with its own Doppler radar and the first to air a local morning news program.
Over the years, KENS 5 has worked to transform local news. Our cameras have been the lens bringing history into local viewers' homes. We're proud of our legacy as we serve San Antonians today.
Today, KENS 5 continues to set the standard in local broadcasting and is recognized by its peers for excellence and innovation. The KENS 5 News team focuses on stories that really matter to our community.