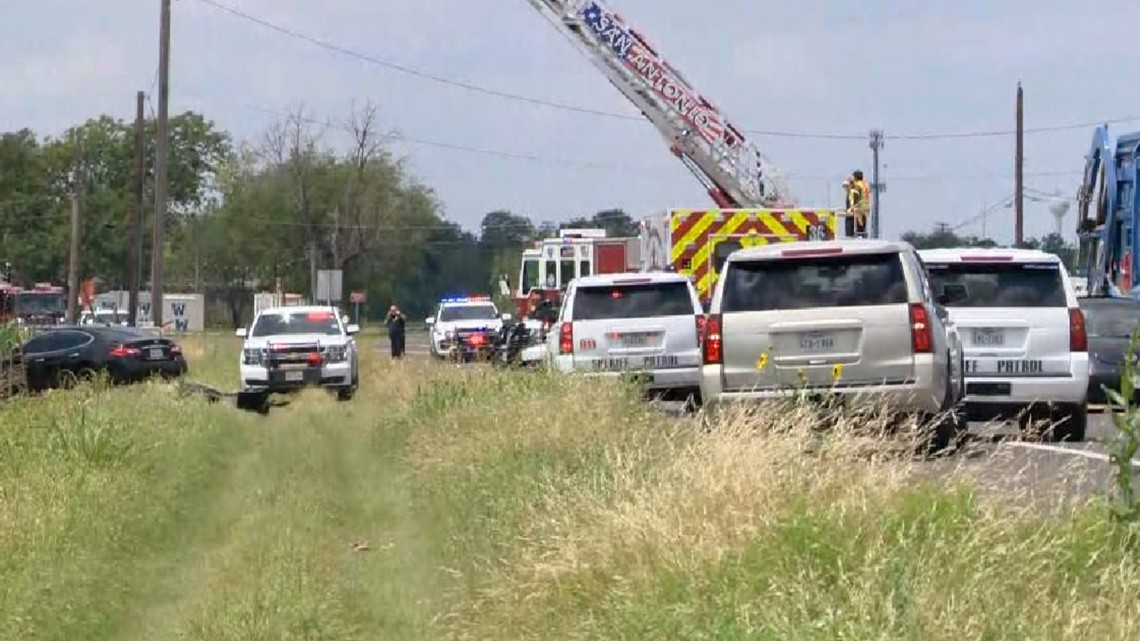 SAN ANTONIO — A Bexar County deputy and a K-9 were taken to local hospitals after a crash involving a wrong-way driver.
The sheriff's office said that the deputy placed spikes on the road and the driver lost control, hitting the deputy's vehicle.
The deputy and K-9 were taken for evaluation at nearby hospitals. Authorities appear to be searching for the suspect, or suspects, as of 12:30 p.m. on Friday.
The crash led to nearby schools going into "secure status."
It all happened before noon in the 6800 block of Old Pearsall Road not far from Covel Road. Old Pearsall Road is now closed in both directions.
Southwest Independent School District is in a "secure" status at their main campus and central office. This includes Southwest Elementary, Southwest High School and the CAST STEM High School campuses. Medio Creek Elementary is also in "secure" mode.
This is a developing story. Our KENS 5 crew is at the scene attempting to gather more information.
Original News Source

Running For Office? Conservative Campaign Management – Election Day Strategies!