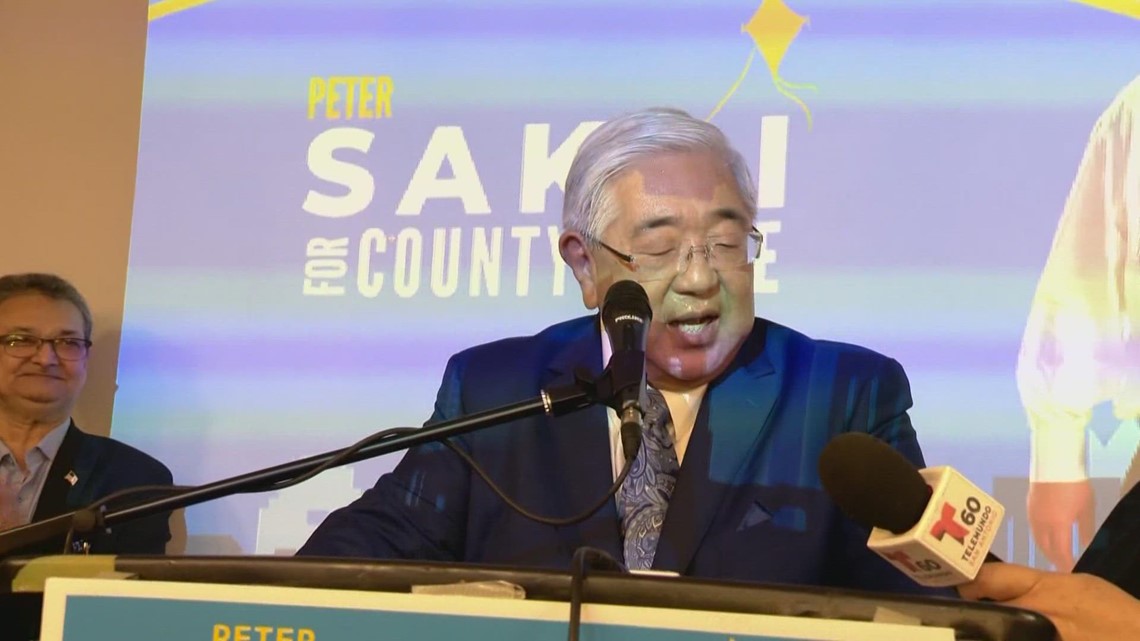 The judge's office said he was in Austin to meet with Texas legislators while advocating for the needs of Bexar County residents when he injured his knee and ankle.
SAN ANTONIO — Bexar County Judge Peter Sakai fractured his ankle at the State Capitol last Tuesday, March 28, according to the judge's office.
His office said he was in Austin to meet with Texas legislators while advocating for the needs of Bexar County residents.
Tommy Calvert, County Commissioner, Precinct 4 released this statement:
"Judge Sakai had an accident while advocating on behalf of the people of Bexar County at the Texas Legislature in Austin. He was hard at work trying to alleviate overcrowding at our jail when he had his fall. I know he will return as soon as he can. We should all say a prayer for his speedy recovery."
Judge Sakai will be undergoing minimally invasive laproscopic surgery on Tuesday to repair a torn meniscus in his left leg. He also fractured his left ankle, which has been immobilized in a cast.
Judge Sakai was elected as county judge during the November 2022 elections.
Since 1995 he has worked to establish family drug and early childhood courts in San Antonio, initiatives which have garnered recognition as model systems across Texas and the country.
"It's what's kept me going," said Sakai, who has so thoroughly intertwined his life's work with his life that one particularly tough case in the early 2000s forced him to sit and "really figure out if I really wanted to be a judge."
A 4-6 week recovery period is anticipated. The judge will be wearing a boot and using a scooter as he heals from his injury.
"My team and I will be actively coordinating to ensure that the needs of our Bexar County residents and stakeholders are met with the same urgency, focus, and professionalism as usual," said Judge Peter Sakai. "I look forward to a swift recovery."
Judge Sakai and his team will continue to meet with stakeholders and tend to the responsibilities of the office in-person and remotely as needed.
You can learn more about the county judge here.
More from KENS 5:
Since going on the air in 1950, KENS 5 has strived to be the best, most trusted news and entertainment source for generations of San Antonians.
KENS 5 has brought numerous firsts to South Texas television, including being the first local station with a helicopter, the first with its own Doppler radar and the first to air a local morning news program.
Over the years, KENS 5 has worked to transform local news. Our cameras have been the lens bringing history into local viewers' homes. We're proud of our legacy as we serve San Antonians today.
Today, KENS 5 continues to set the standard in local broadcasting and is recognized by its peers for excellence and innovation. The KENS 5 News team focuses on stories that really matter to our community.