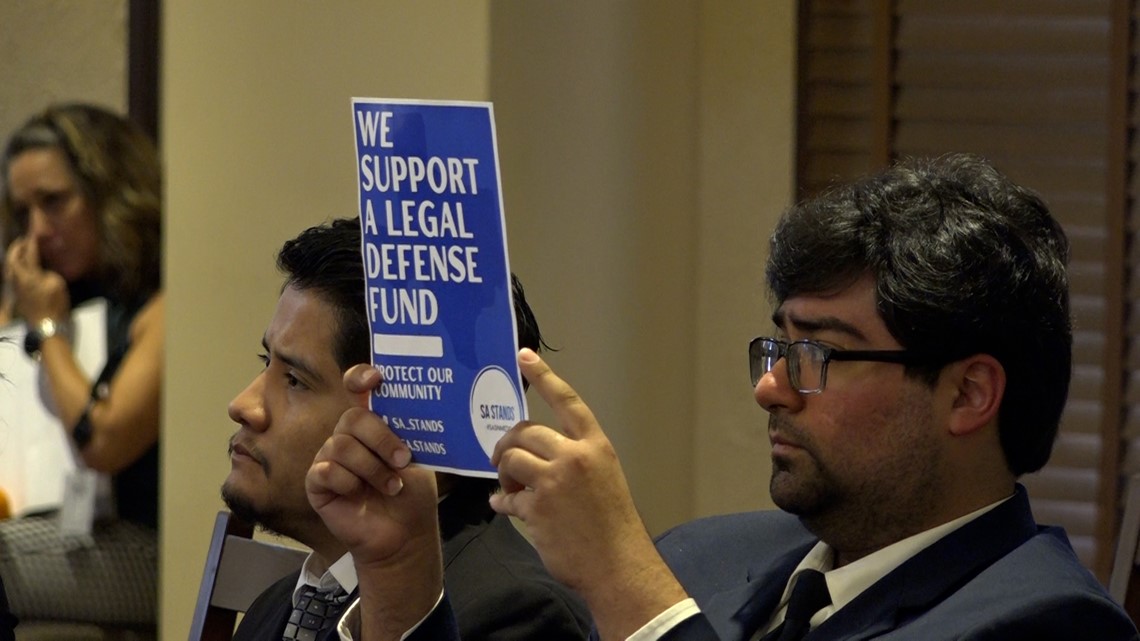 The Bexar County Commissioners approved an RFP for the program, but commissioners have questions on who can qualify for assistance.
SAN ANTONIO — Bexar County Commissioners have approved a request for bids from legal groups to assist people who live in Bexar County that are facing deportation.
But commissioners have questions on who could be getting help.
Bexar County already allocated $1 million for non-profit legal services to assist people who live in Bexar County with their immigration case.
In Commissioners Court, one man shared his story of how legal defense can help someone become successful in the United States.
"I'm an immigrant from Mexico, I was brought here to the states at 5 months old, when I was arrested I found myself just as scared, terrified, to go back to a country I had never been to," Jesus Moreno lives in San Antonio, and said the Bexar County Public Defender's Office helped him understand the charges that he was facing.
Years later, he's on the path to becoming successful.
"I stand here today as an alumni at St. Philip's and on May 20 I'll be graduating from UTSA with a degree in criminal justice," Moreno said.
Carolina Canizales, who is part of the SA Stands Coalition and works with the Immigration Legal Resource Center says Bexar County is the second county in Texas with an immigrant legal defense fund. Harris County in Houston is the other municipality with a program.
"There's hundreds of thousands in Bexar County who can benefit from the legal defense fund that's going to keep families together, its going to restore due process rights," Canizales says more than 265,000 people in Bexar County are non-citizens.
She says the immigrant legal defense fund will help people who have been here 'for a longer time.'
Bexar County Commissioners approved the request for proposal in a 3-1 vote.
Judge Peter Sakai was absent due to having surgery. Precinct 3 Commissioner Grant Moody had concerns about who could qualify for the program.
"We're essentially asking the taxpayers to pay for the legal bills for non-citizens that have potentially been charged for the crime and we don't know if there's limitations on those crimes," Commissioner Moody said during his comments.
Commissioners asked to clarify who could qualify for the program. Precinct 2 Commissioner Justin Rodriguez says it's not the goal of the program to help people who have a criminal background.
"I don't think the idea is to protect, whether they're in this country legally or not, protect anyone who has a violent history," Commissioner Rodriguez said. He says the process will be ironed out over the next several months.
According to county documents, the RFP opens on March 10 and the submittal deadline is April 14.
With legal defense—Moreno says he was able to turn his life around.
"I'm hopefully looking forward to law school after [graduation]. And today I'm an intern at the Bexar County Public Defender's Office, and I say all of this just to hopefully get you guys to understand how programs like these truly help the community," Moreno said.