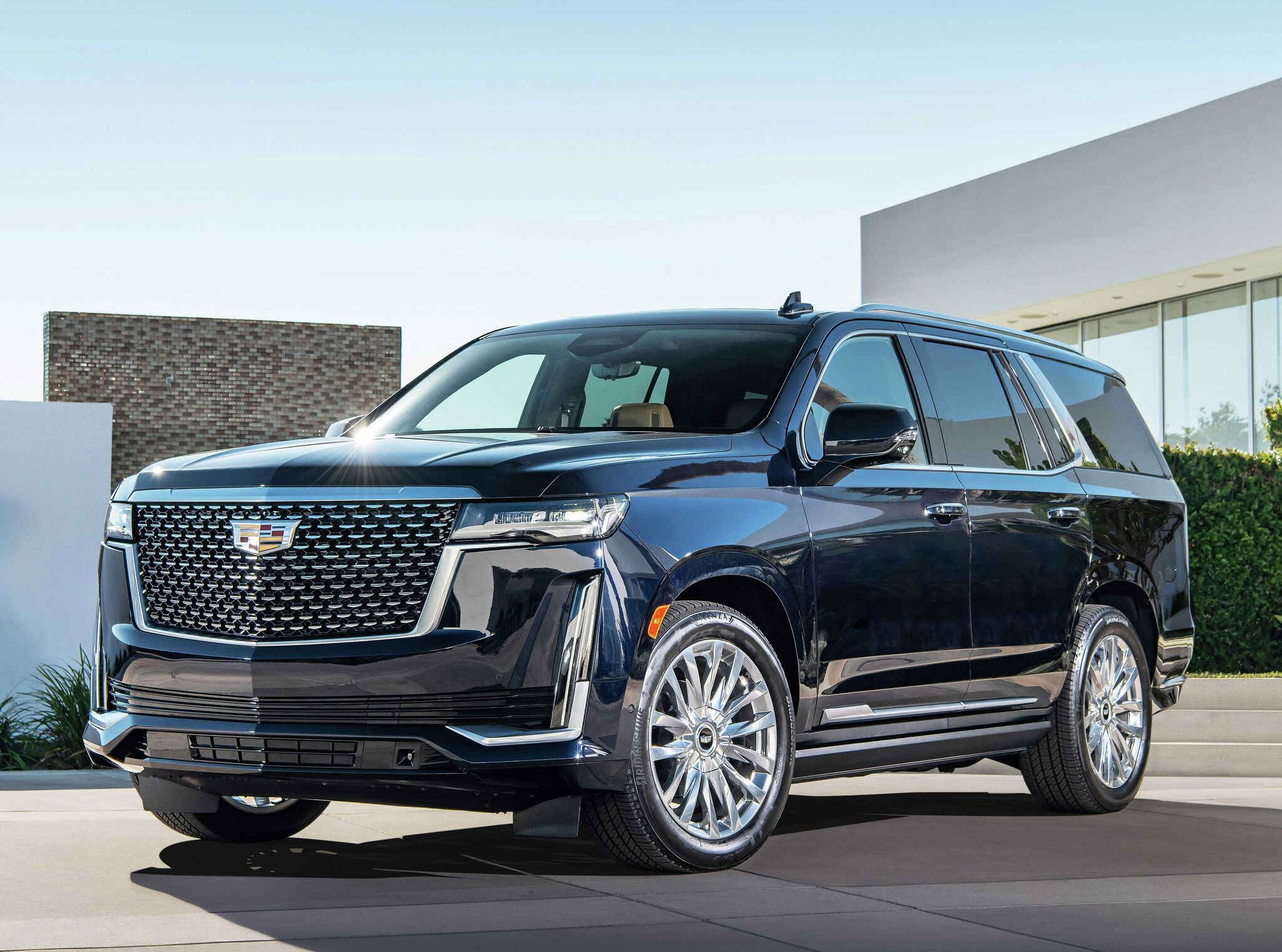 Cadillac's big family hauler, the Escalade, got a complete makeover just last year, bringing new styling, interiors and "pioneering technologies," and, for the first time, the choice of a diesel engine.As before, the Escalade comes in two body sizes: the regular-length Escalade, at 211.9 inches; and the Escalade ESV, at 226.9 inches.
The two sizes are like the difference between the Chevrolet Tahoe and Chevrolet Suburban, which are essentially siblings to the Escalade and Escalade ESV (as are the GMC Yukon and Yukon XL).
For this report, we tested the regular-length Escalade, which comes in four trim levels: the Luxury model ($77,795, plus $1,795 freight, 2WD); Premium Luxury ($86,595, 2WD); Sport ($89,595, 2WD); and Platinum ($104,095, 2WD).
Available on all trim levels, four-wheel drive is an extra $3,000.
Our tester was the standard-length Escalade Premium Luxury 4WD model (base price $89,595), with the 6.2-liter engine. The optional diesel engine is $100 more across the line.
The newest Escalade also is roomier inside for passengers and cargo, especially in the third row, where there is an additional 10 inches of legroom in the regular-length model. Cargo space also expands by 68 percent behind the third row in the standard-length model.
These boosts in passenger and cargo space resulted from a longer wheelbase and longer overall vehicle length, as well as a new independent rear suspension, which allows for a lower interior floor.