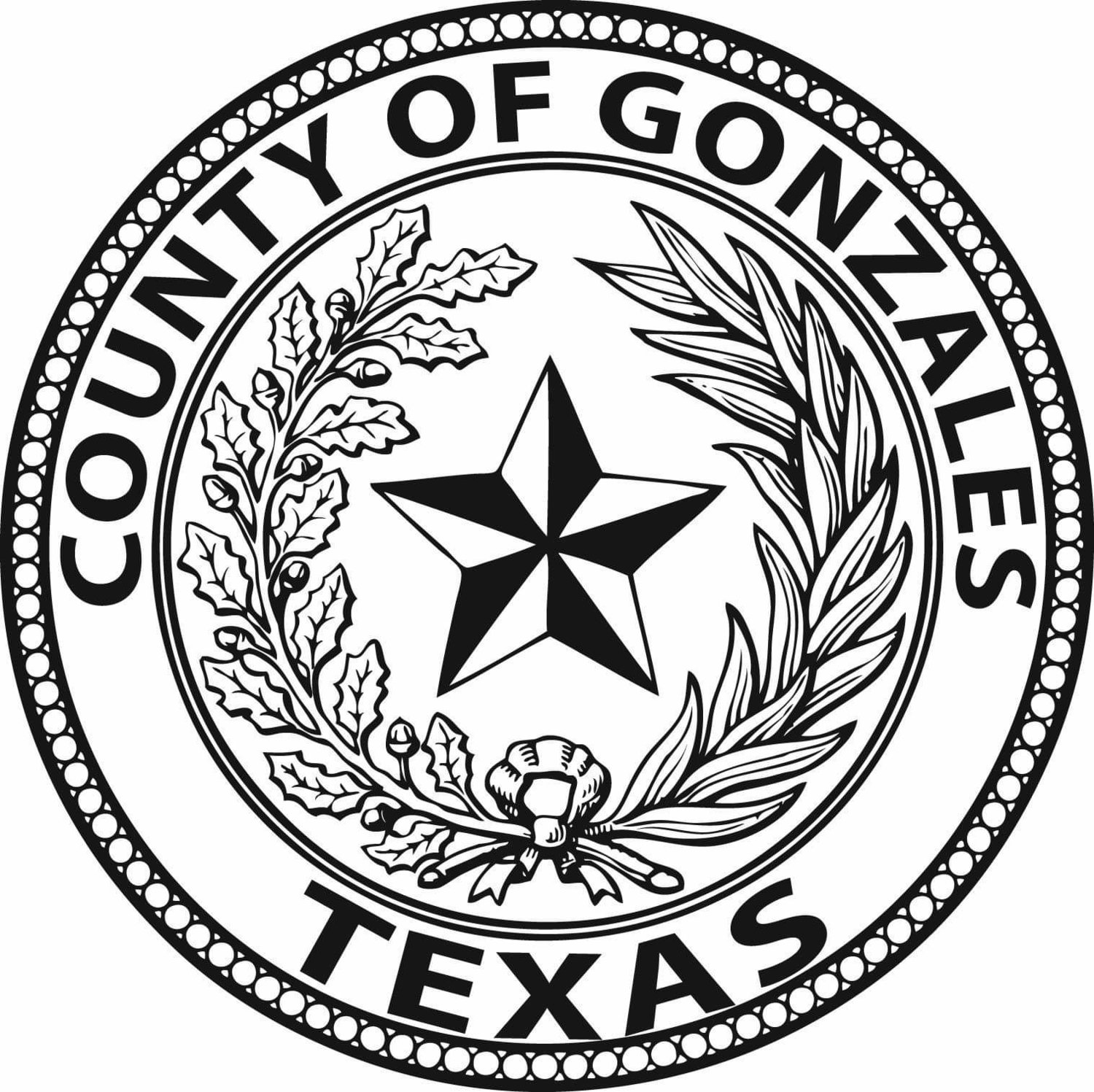 By LEW K. COHN, Inquirer Publisher
Gonzales County commissioners agreed unanimously to changes in some of the fees charged by the Gonzales County Sheriff's Office and the Gonzales County constables during their Monday, Sept. 12 regular meeting.
Sheriff Keith Schmidt told the court he had spoken with Constables Johnnie Hall and John Moreno about the need to charge a $50 fee if a constable has to stay on site at a forcible detainer (eviction) for a long time. He said while most people do get their property moved out in a timely fashion, there could be a situation where a deputy constable may have to be on scene for half a day or longer.
"There's an issue where a constable could go out and may have to stay on location for more than a couple of hours," Schmidt said. "This would be the opportunity to start charging a $50 fee if the constable has to be out there for more than a couple of hours. It's possible, although it doesn't happen all the time, but it can and right now, there's really no incentive for (evictees) to get their business done.
"They might ask a constable to be there for a long time while they're trying to, maybe, get property out of a house. Well, this would just be a way to incentivize them to try to get their job done to where if we're there for more than two hours or a constable is out there, we can bill them for those additional hours. And looking at other counties, that is pretty common."
Another area where fees were being changed was for commission on the execution of an order of sale, Schmidt said. Currently, the county charges 10 percent on the first $200, six percent on sums of between $200 and $1,000 and just three percent on all sums above $1,000.
Those fees are going up quite a bit to 10 percent on the first $10,000; six percent on amounts of between $10,000 to $25,000; and 2 1/2 percent on amounts over $25,000. Those amounts are the same that are charged in Bexar County.
"We copied that from the state comptroller's office where it looks like all the counties are basically doing that same exact thing and we currently don't have that," Schmidt said.
At first, commissioners wanted to have County Attorney Paul Watkins review the fee amounts to determine if they were acceptable, but Watkins said that would be something that "a civil attorney" would do instead.
Commissioners spoke of tabling the matter, but were reminded by County Clerk Lona Ackman that fee schedules must be adopted before Oct. 1 and turned into the Comptroller's office by Oct. 15. That prompted them to go ahead and approve the fee schedule as presented.
In other action, commissioners also voted unanimously to distribute $35,783.75 in unclaimed capital credits to eight organizations within Gonzales County, removing the Gonzales Youth Center from the list as it is no longer operational.
The other eight include Waelder Heritage Visitors Center, Norma's House, Old Jail Museum, Rancho Nixon Historical Association, Edwards Association, Master Gardeners, Luling Foundation and South Central Texas Water Coalition, so each of those will receive $4,472.96. The capital credits come from money the county receives from Guadalupe Valley Electric Cooperative and can be given to non-profit organizations in the form of grants.
Commissioners also
• Approved a resolution to authorize the Sheriff's Office to apply for the FY 2023 Bullet-Resistant Shield Grant Program.
• Approved a resolution authorizing the Gonzales County Senior Citizens Association Inc. to apply for the Texas Department of Agriculture Texans Feeding Texans 2023 grant.
• Approved a resolution authorizing the GCSO to apply for the Operation Lone Star Grant.
• Awarded a bid for asphaltic materials for all precincts.
• Awarded a bix for flexible base materials for all precincts.
• Approved Texas General Land Office, Community Development Block Grant (CDBG) Regional Mitigation Program from the Golden Crescent Regional Planning Commission (GCRPC).
• Approved closeout of the Gonzales County Road Rehabilitation Program (Package 1 and Package 3).