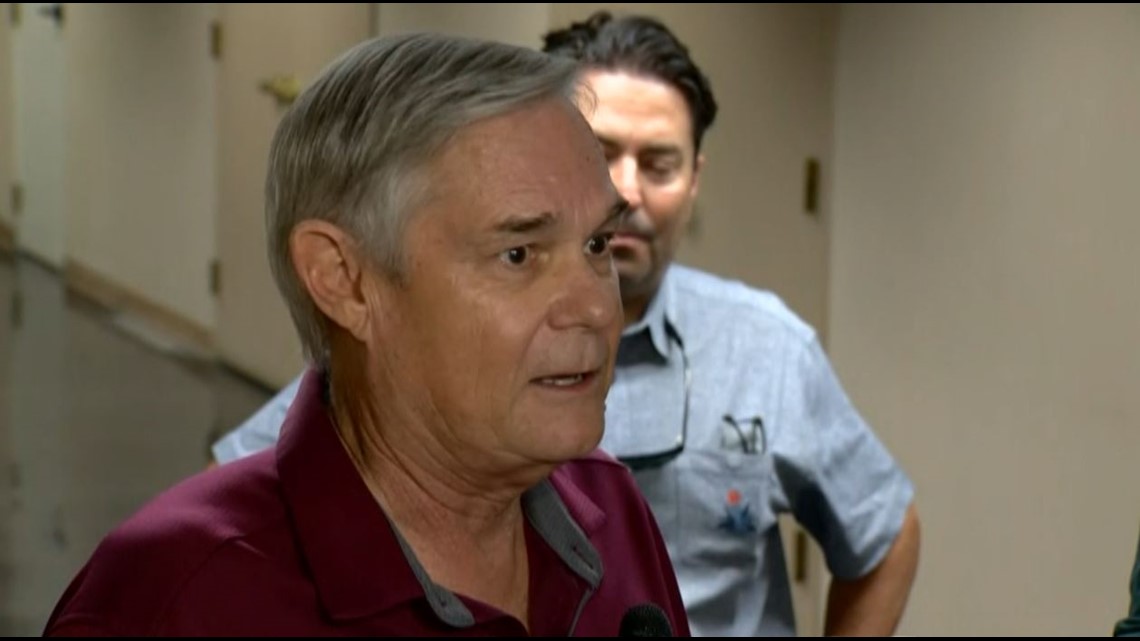 On Monday at noon, Perry spoke to the media about his involvement, saying he is requesting a sabbatical.
SAN ANTONIO — The San Antonio City Council will hold a vote of "no confidence" Monday and decide whether to call for Councilman Clayton Perry's resignation after his alleged involvement in a hit-and-run on November 6.
This comes after Perry posted a $2,000 bond Thursday afternoon on a charge of hit-and-run failure to give information. He claims he does not remember the November 6 events, though he would not speculate why he cannot recall.
"There's a process that needs to be gone through," he last week told reporters. "I trust that process."
On Monday at noon, he spoke to the media about his involvement, saying he is requesting a sabbatical as he took responsibility for his car crash and urged the City Council to delay its no-confidence vote.
"I commit wholeheartedly to whatever course of action or rehabilitation they recommend," he said.
He called on his council colleagues to delay the no-confidence vote Monday. He said it should be up to his District 10 constituents who sits in his office. Perry said he wants everyone to know that he is "taking full responsibility" and he is asking for forgiveness. "I am human and I made a bad decision, a huge one."
Last week, he said he had no plans to resign from the District 10 City Council seat he has held since 2017. The council agenda for Monday says they will be "issuing a vote of no confidence, calling for City Councilmember Clayton Perry to resign; and accepting his resignation and authorizing actions necessary to start the appointment process for an interim council member if he voluntarily resigns."
According to an arrest warrant, several witnesses – including the cashier at a Bill Miller restaurant near Perry's home – told authorities he appeared drunk. He allegedly drove through the drive-thru without ordering food and tried to give the restaurant manager his wallet and keys without reason.
Four minutes later, a police report says the driver of a Jeep Wrangler turned too wide into oncoming traffic lanes. A vehicle that was waiting at the red light was hit, "causing major damage," the report stated.
Witnesses to the crash followed the Jeep to Perry's driveway and called police.
Monday's City Council meeting will be livestreamed within this article