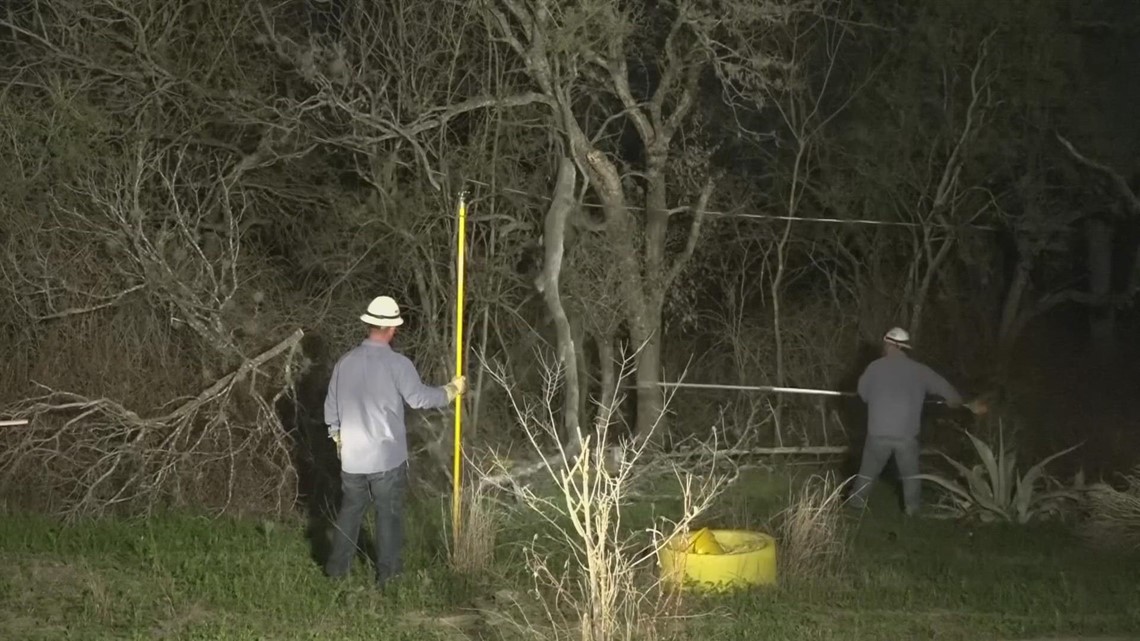 SAN ANTONIO — With spring wind storms moving through, it's more important than ever to inspect your electrical supply lines for drought damaged trees that might fall over, break lines and leave you in the dark.
Many people don't know that CPS Energy will come out – for free – and turn the power off so that tree work can be done safely.
"When you have these high winds like we've been getting for the last several weeks, with these strong fronts coming in, it doesn't take much to tear down your service or ground it out, or cause it to arc out and blow a fuse or a switch, and it will be disruptive to your service, and it's very important we keep those trees trimmed back," said Kirk Nuckols with CPS Energy
"Make sure you get a licensed and bonded contractor and know what they're doing and know the rules of the distance to stay away from the power lines. If they must get closer, make sure you call CPS and we will disconnect that line so they can trim them back safely, without any type of electrocution and then we'll reconnect your service and that way there's no injuries," he said.
Many tree limbs cracked and fell under the weight of ice during the winter storm that swept through San Antonio and the Hill Country earlier in February, and many others were weakened.
CPS Energy has many more home safety tips on trees here. They call the effort "Look Up And Live."