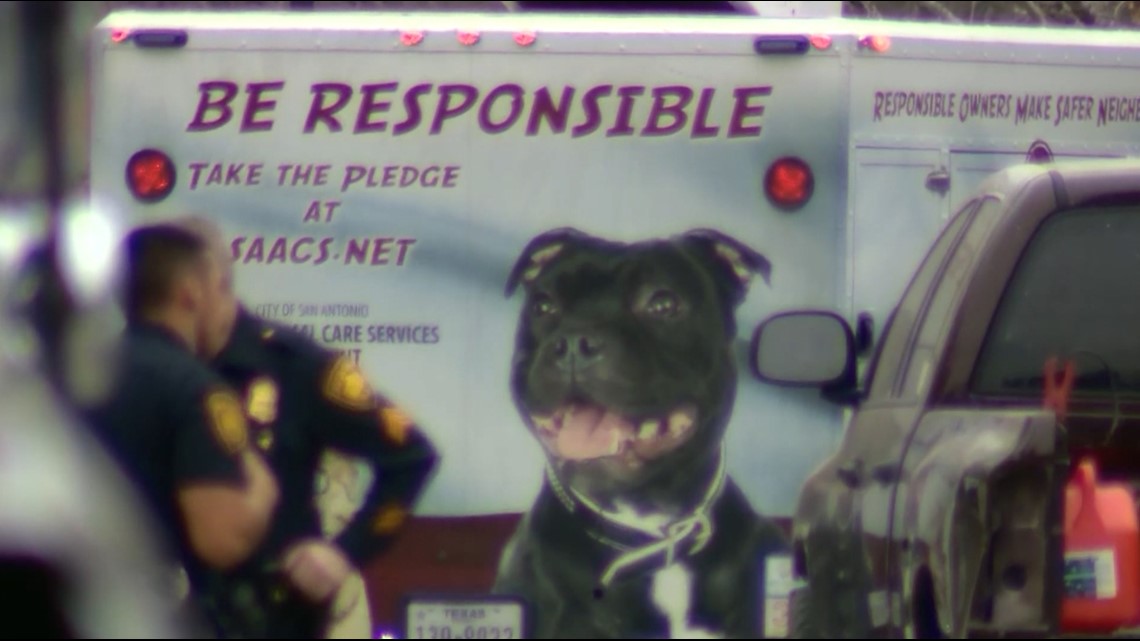 HB 4759 makes it easier for cities to investigate dangerous dogs and raise penalties for those responsible for dog attacks.
SAN ANTONIO — On February 24, in San Antonio, Texas, 81-year-old Ramon Najera was killed in a dog attack on the west side. His 74-year-old wife was left in critical condition.
Both were attacked by two dogs as they prepared to enter their vehicles. A relative suffered a bite to the hand and later a firefighter was punctured in the leg.
On Friday, the Texas Senate Committee on Criminal Justice moved H.B. 4759 forward to the Senate floor. The bill would require animal authority departments like San Antonio Animal Care Services to investigate an incident when a report on a dangerous dog is made without the need of a sworn witness statement. A sworn witness statement is currently required by state law according to Animal Care Services Director Shannon Sims.
This would make it easier for community members to report dangerous dogs and it would also make it easier for those reports to be made anonymously.
Texas Senator Senator José Menéndez told fellow lawmakers Friday that neighbors knew about the dogs that eventually killed Ramon Najera but they never reported it because they feared retaliation.
"We had a known criminal threatening his neighbors," Menéndez said. "All of the neighbors were afraid to report it out of retaliation for the dog owner who is gang-affiliated and had threatened the neighborhood if anybody reported his dog."
Under the new bill, penalties for the owners of dangerous dogs would also increase when there was an incident. The minimum penalty for a dog attack, if a dog escapes the owners property, will be a class a Class B misdemeanor. Curranty these can be Class C Misdemeanor charges. Dog attacks that result in the victims death are would be a second degree felony under the new bill.
H.B. 4759 already passed the Texas House of Representatives and now must be voted on by the Senate. It has 10 days left to become law before the legislature ends on May 29.
[embedded content]
Original News Source

Running For Office? Conservative Campaign Management – Election Day Strategies!