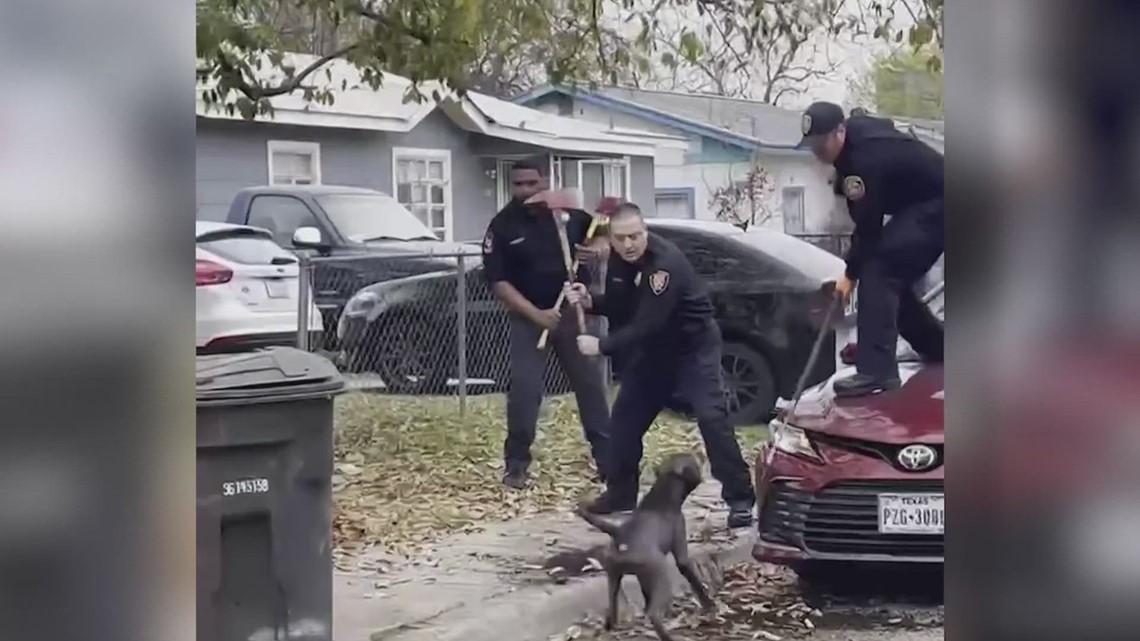 'San Antonio wants to have a safer community' said Raymond Najera. His father was killed in a dog attack nearly three months ago.
An elderly man was killed and his wife seriously injured in the attack on the west side earlier this year. Firefighters had to beat the dogs back with pickaxes. The dogs were euthanized, and three people now face felony charges related to the case.
"I think that we have seen an increase in sworn statements because there is more awareness," said Lisa Norwood, public relations manager for ACS. "There's certainly more awareness as a result of what happened on Depla Street with Mr. Najera. We also made a very concerted effort after what occurred to step up our education about what a dangerous dog is, about how people can report something like that in their neighborhood."
Raymond Najera is the victim's son. He now believes filling out an affidavit with ACS can save a life.
"That's showing that San Antonio wants to have a safer community," said Najera. "I am grateful for those who aren't afraid to submit affidavits."
Under state law, "dangerous dogs" attack or threaten people. "Aggressive dogs" typically threaten other animals.
This year alone, Norwood says, ACS has made 113 dangerous dog designations and 123 aggressive dog designations.
Najera says that work in identifying potentially harmful dogs is a good start.
"I have heard a lot of stories since my father's attack of different people having situations of near-misses," he said.
Najera is now pushing for policy change at the state level. House Bill 4759 would allow witnesses to remain anonymous when a dog is deemed dangerous, while increasing the penalties for offenses.
It passed a House committee and now heads to the Senate, where a criminal justice committee will take it up. Najera is encouraging people to contact their state lawmakers to push the legislation through.
"We don't want anybody else to go through this," he said. "It has been horrific these past few months."
>TRENDING ON KENS 5 YOUTUBE:
[embedded content]
Original News Source

Running For Office? Conservative Campaign Management – Election Day Strategies!