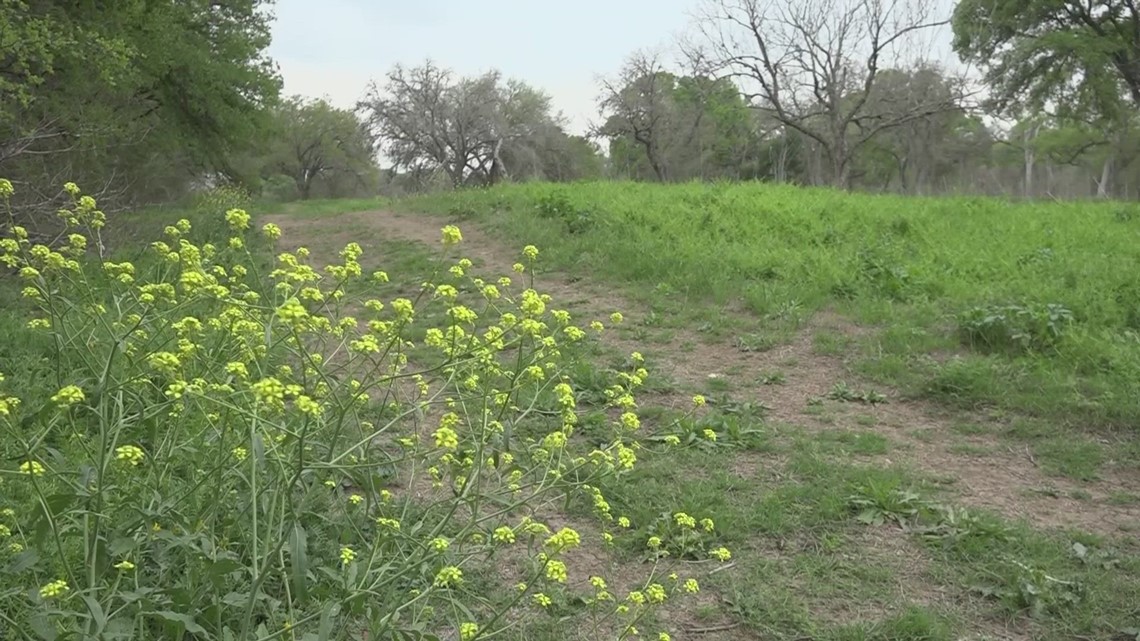 Valor Club USA has a plan for 650 units.
SAN ANTONIO — More than a decade after the last golfer teed off at the once pristine Pecan Valley Golf Club, there's a push to bring a new game to the abandoned course that many say has been an overgrown eyesore.
Mike McDowell of Valor Club USA spoke to a packed house at the Highland Hills Neighborhood Association meeting Monday night.
McDowell told the people who've been watching the area deteriorate that he has a dream that will give veterans transitioning out of the military a safe and welcoming place to live, play and grow into new lives.
To applause from the crowd, McDowell said "I want to change this community! This community has been the step kid of San Antonio!"
McDowell, who told the group he is a retired Marine with six combat tours, said "I'm going to spend the rest of my life working and supporting those who have put it all down in every way."
After a false start by another ownership group failed several years ago, McDowell said his private investor group has come up with a new plan that could work, if it is able to gain public support and funding.
"We have about 30 acres that we have zoned for 650 multi-family housing units," McDowell said of land that is both north and south of East Southcross and east of Salado Creek.
McDowell said his plan could change the lives of veterans across America.
"This model that I built is a model that we will change the way we transition veterans. We will change it. We can scale this. As soon we build this, I plan to do this around the country," McDowell said.
McDowell said the key to success will be a continuum of care, that will provide not only housing but help from support organizations, schooling or job training and an entertainment venue. McDowell said with big companies choosing the south side of town, the time is right to bring veterans home to a place of prosperity and growth.
"The challenge we're having is the cost of capital with what's going on in our country economically. The cost of construction is up! The cost of inflation is up!" McDowell said, adding he needs community involvement.
Speaking of District 3 City Councilwoman Phyllis Viagran, McDowell said "We need her support because she's got to be able to get us money! We have to be able to offset what I can't get in rents so it can be affordable."
Viagran said "I do like the plan. The plan all along was to help veterans but it's coming down to funding and we need a coordinated effort between the county, the city and the state to go ask for federal dollars to help with this also."
Viagran said she is encouraging her neighbors to provide input on what they would like to see happen.
"It was a lot that he mentioned and I think a lot of it needs to be unpacked for the residents, so I'm really hoping that they go online and check out his website and reaching out and seeing what they want to prioritize."
More information about the project can be found here.