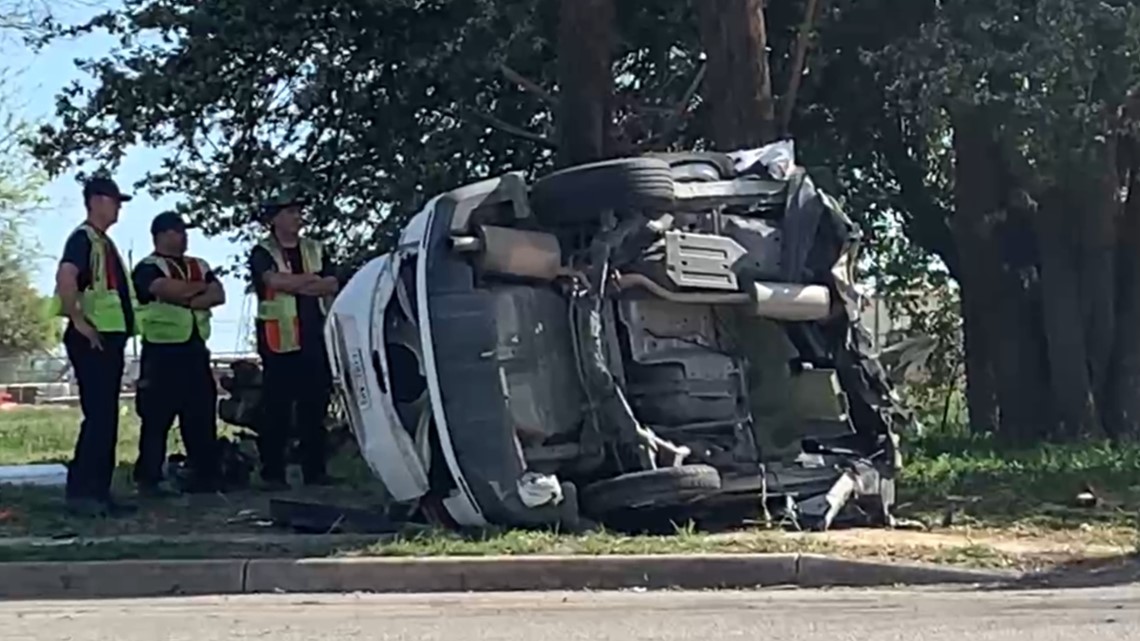 SAN ANTONIO — San Antonio Police say one man is sent to the hospital after crashing into a utility pole on the southeast side Sunday afternoon.
The incident occurred near Southcross and W.W. White around 2:45 p.m. Sunday.
Police believe the driver lost control due to speeding that caused him to crash into a utility pole. CPS was on the scene to attend the snapped utility pole that was left broken into two pieces.
The man was sent to the hospital with multiple broken bones, according to police.