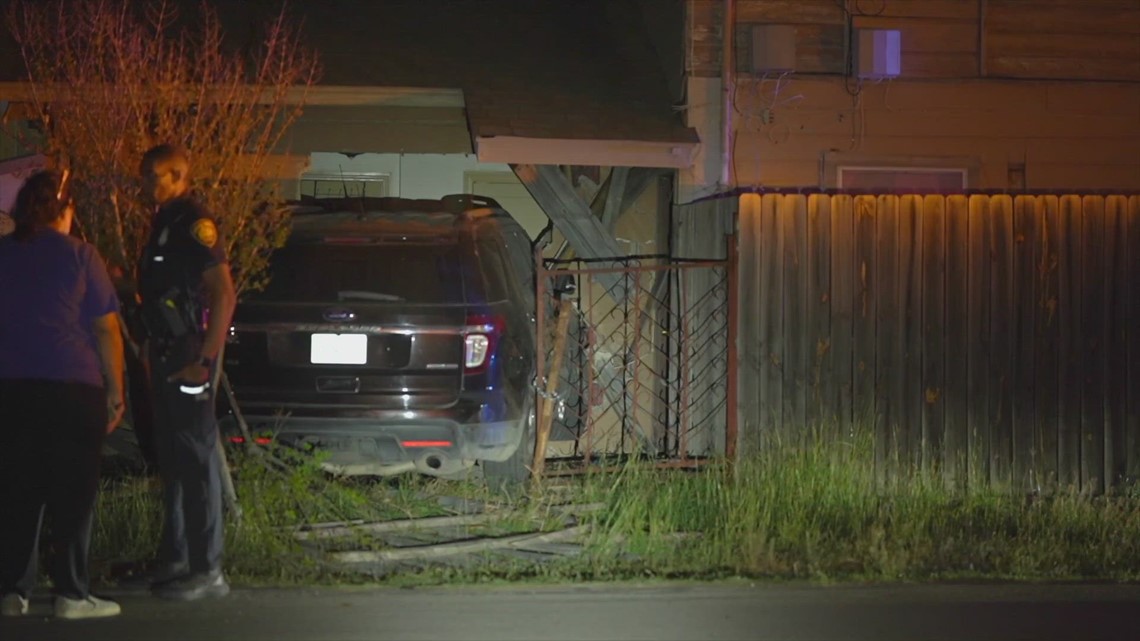 Police say the driver fled from the scene following the crash, but was found a few blocks away and taken into custody.
SAN ANTONIO — A driver is facing several charges after losing control of his SUV, and crashing into the bedroom of a 12-year-old girl at a home on the southside.
Police say that the man was driving south on Mago Avenue when he lost control of his vehicle, and plowed into the home. He ran from the scene following the crash, but was was found a few blocks away and taken into custody.
Police say the SUV struck a room that belongs to a 12-year-old girl, causing her to be extremely shaken up from the trauma. She was in the room at the time of the crash, but somehow avoided serious injury.
She was evaluated at the scene and first responders say that she has minor physical injuries, but mostly but fear and psychological trauma weighed heavy on her.
Nobody had to taken to the hospital.
SAPD says the driver is facing multiple charges, but they aren't certain what they are at this point.
This is a developing story.
Since going on the air in 1950, KENS 5 has strived to be the best, most trusted news and entertainment source for generations of San Antonians.
KENS 5 has brought numerous firsts to South Texas television, including being the first local station with a helicopter, the first with its own Doppler radar and the first to air a local morning news program.
Over the years, KENS 5 has worked to transform local news. Our cameras have been the lens bringing history into local viewers' homes. We're proud of our legacy as we serve San Antonians today.
Today, KENS 5 continues to set the standard in local broadcasting and is recognized by its peers for excellence and innovation. The KENS 5 News team focuses on stories that really matter to our community.