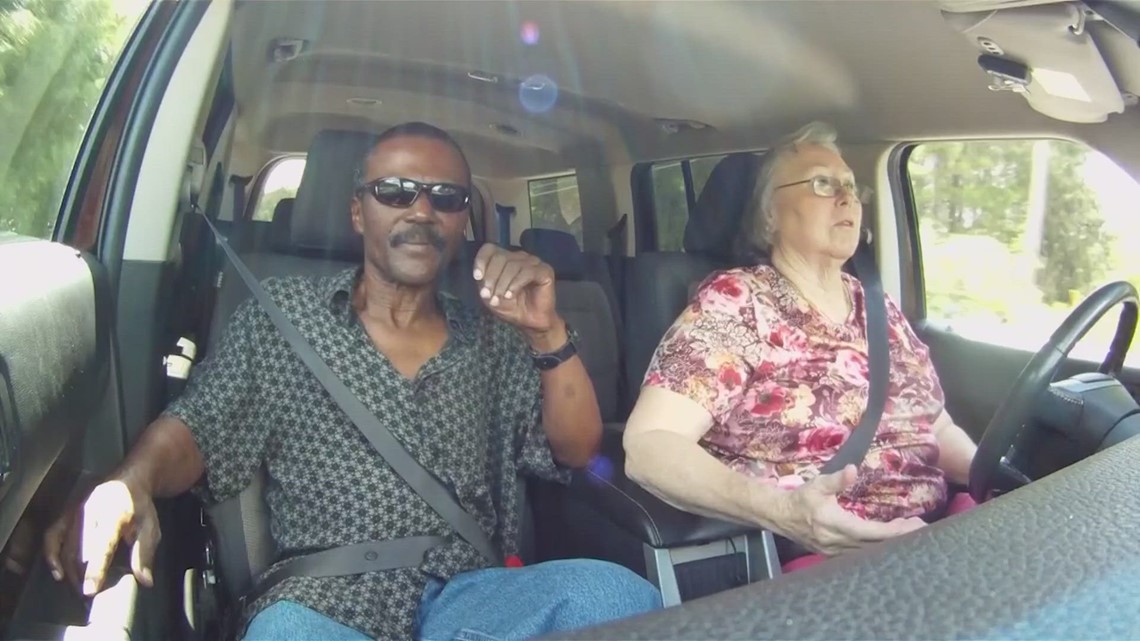 Road to Recovery in desperate need for drivers.
SAN ANTONIO — When you have a dibiliating disease getting to the doctor isn't always a walk in the park.But there is one program that helps cancer patients get to their appointments, and now, they need your help.
It is the American Cancer Society's Road to Recovery. The program provides transportation to and from treatment for people with cancer who do not have a ride or are unable to drive themselves.
"I'm amazed how simple one little gesture it is, you know, to help someone out. And it means the world to them," said Bill Sego who is from New Braunfels. He just got involved with Road to Recovery and says it was a no brainer. Sego said, "It's so simple to do, you know, it's pick em up ten minute drive, wait 45 minutes and run them home. I mean, there's more involved getting a pizza nowadays."
Road to Recovery is so important because barriers are the #1 reason for missed cancer appointments. Even the best treatment can't work if a patient can't get there. And family and friends may help, but they may not always have the time or financial means to provide every ride. Sego added, "An hour of my time can make a huge difference in someone else's life."
In order to qualify for Road to Recovery you need to have a good driving record, a current, valid driver's license, access to a safe and reliable vehicle, proof of adequate automobile insurance, and complete an American Cancer Society training course.
Sego, who moved here recently from Indiana, says San Antonio is the perfect city for this life-saving program. He told us, "This whole area, the San Antonio area, they're just so giving, so generous."
"To find out if you are eligible for a ride, or for more on becoming a volunteer click here.
Original News Source

Running For Office? Conservative Campaign Management – Election Day Strategies!