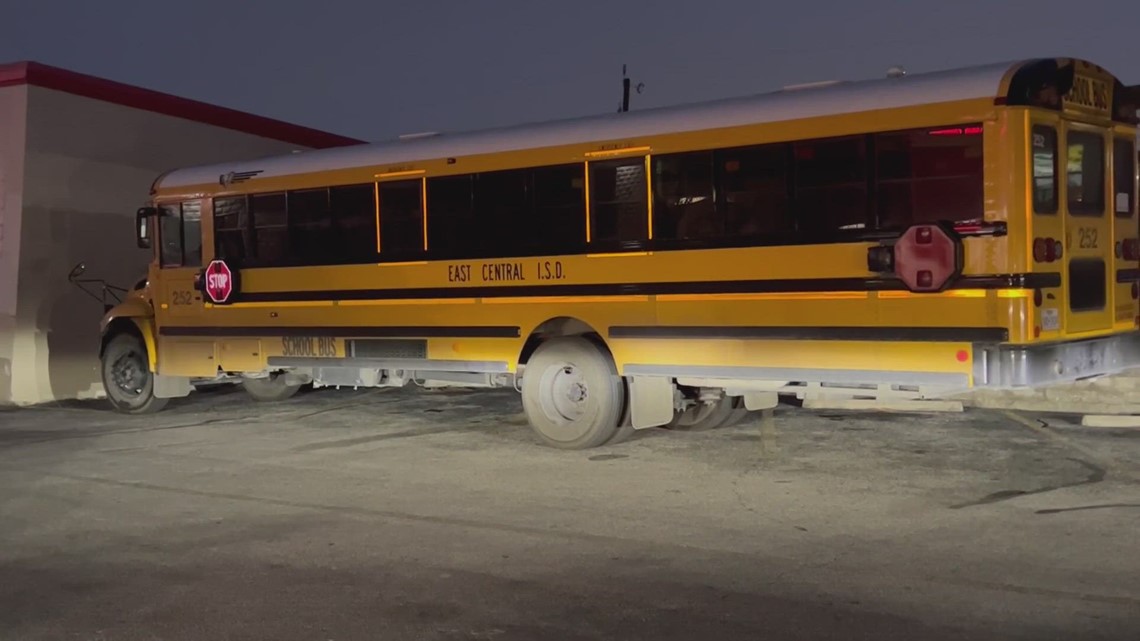 Officials are not sure when it was taken, but it has since been found.
SAN ANTONIO — A missing school bus from the East Central ISD was recovered by police Thursday morning.
Officials said they're not sure when the bus went missing, but they located it by pinging it.
Officials said the bus was not damaged.
Police believe it was taken from the transportation yard.
The parking lot where it was found has several surveillance cams, so they're hoping to find out morewhen they review the video.
This is a developing story.
Since going on the air in 1950, KENS 5 has strived to be the best, most trusted news and entertainment source for generations of San Antonians.
KENS 5 has brought numerous firsts to South Texas television, including being the first local station with a helicopter, the first with its own Doppler radar and the first to air a local morning news program.
Over the years, KENS 5 has worked to transform local news. Our cameras have been the lens bringing history into local viewers' homes. We're proud of our legacy as we serve San Antonians today.
Today, KENS 5 continues to set the standard in local broadcasting and is recognized by its peers for excellence and innovation. The KENS 5 News team focuses on stories that really matter to our community.
Original News Source

Running For Office? Conservative Campaign Management – Election Day Strategies!