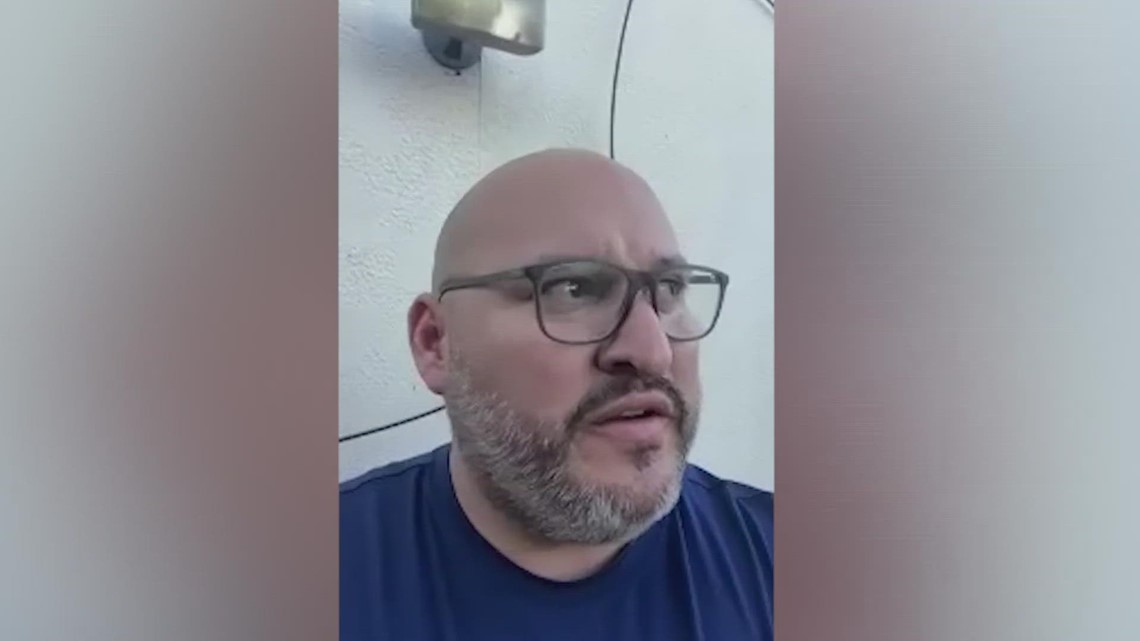 The home is where his father and two sister reside.
SAN ANTONIO — Devastation in Texas. A massive clean-up is underway as several communities were hit hard by a tornado near Houston. A Cibolo man has family who hunkered down to survive in Deer Park. This is an area hit hard by the tornado officials says looks like was an EF3 with the wind speed of up to a 140 miles per hour.
Fermin Munoz spoke to KENS 5 via Zoom. He drove three hours Tuesday to Deer Park as fast as he could to help his family.
Munoz walked around his family's home showing the damage.
"There was a building right here and that one was lifted," he said. "It just flew. Right here there is broken glass. You can see the damage to the siding."
The home is where his father and two sister reside. The destruction is evident in the small town south east of Houston. He said his dad Bobby Munoz, a disabled veteran, hunkered down in a hallway as a tornado ripped through the area, Tuesday.
"It was one foot from her house," he said.
The Munoz home has broken glass and parts of the roof are missing. However, the damage is much worse elsewhere in the town. Fermin and his family bought two generators so their family could have power right now. He even brought a van, just in case, the family needed to sleep in it. He did say he's truly grateful for his dad's neighbors who also rushed in to help.
"Everybody is good thanks to God," he said.
Thankfully, no major injuries were reported in the area. Fermin did share a message to the people of San Antonio.
"To keep all of Deer Park in their prayers," he said.