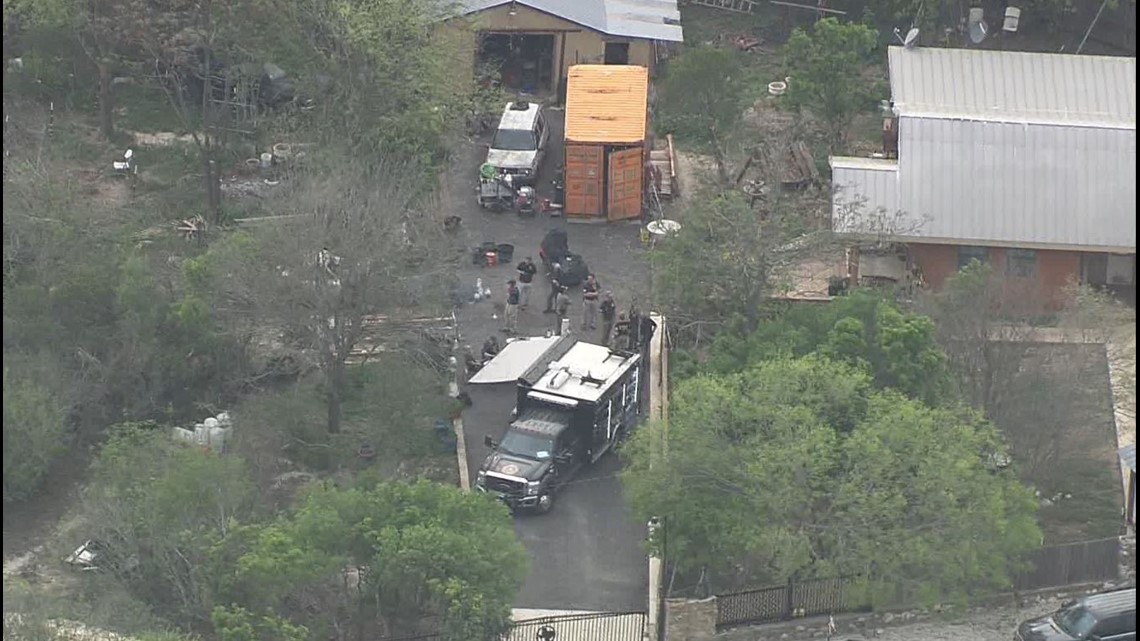 Agents could be seen on the property Thursday afternoon, but the nature of the investigation hasn't been made clear.
SAN ANTONIO — FBI agents and other agencies carried out "court-authorized law enforcement activities" at a rural property near Castroville Thursday, but details over what was seized or the nature of the activity remain minimal.
About a dozen agents could be seen at the property with items strewn on mobile tables set up outside. A shipping container could also be seen at the end of the property's extended driveway, but it's unknown if the contents were the target of law enforcement on scene.
Deputies with the Medina County Sheriff's Office also assisted the FBI before departing around 2 p.m.
This is a developing story. Check back with KENS5.com for updates.
>TRENDING ON KENS 5 YOUTUBE:
[embedded content]
Since going on the air in 1950, KENS 5 has strived to be the best, most trusted news and entertainment source for generations of San Antonians.
KENS 5 has brought numerous firsts to South Texas television, including being the first local station with a helicopter, the first with its own Doppler radar and the first to air a local morning news program.
Over the years, KENS 5 has worked to transform local news. Our cameras have been the lens bringing history into local viewers' homes. We're proud of our legacy as we serve San Antonians today.
Today, KENS 5 continues to set the standard in local broadcasting and is recognized by its peers for excellence and innovation. The KENS 5 News team focuses on stories that really matter to our community.