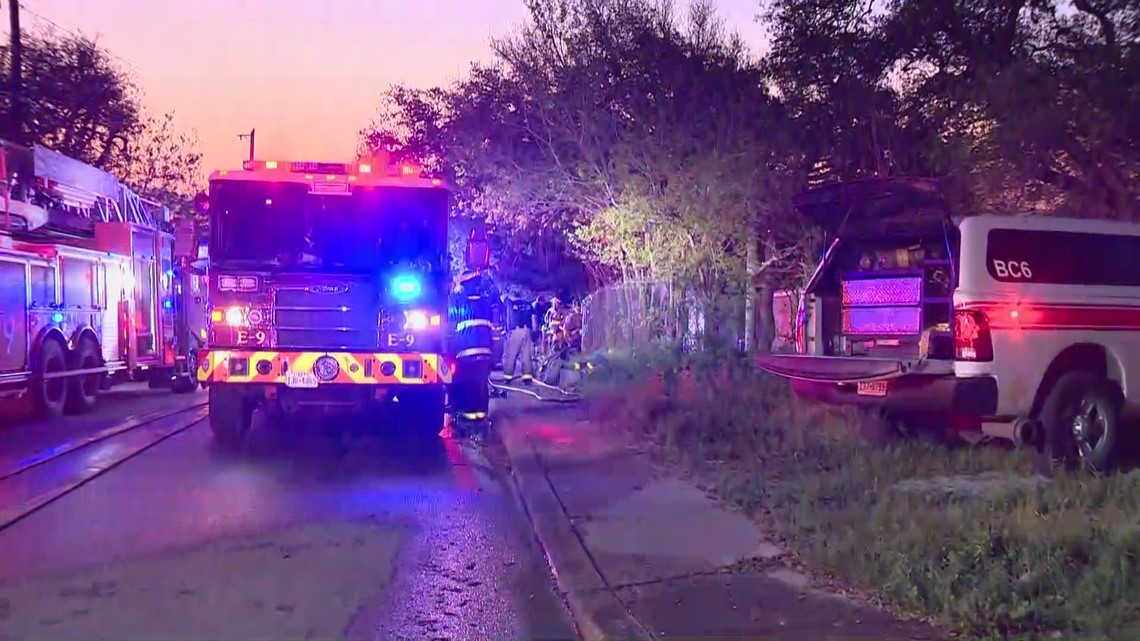 No injuries to people or animals were reported.
SAN ANTONIO — Firefighters say what initially started out as trash fire, then shed fire, ended up being a mobile home that was on fire oin the city's east side early Tuesday morning.
One woman was inside at the time the fire began.
We're told that everyone made it out safely. No injuries to people or animals were reported.
Investigators are looking into what may have started the blaze.
Officials say it took about 30 minutes to get the flames under control. The mobile home is a total loss, but no word on the exact dollar amount of the damages.
This is a developing story.
Since going on the air in 1950, KENS 5 has strived to be the best, most trusted news and entertainment source for generations of San Antonians.
KENS 5 has brought numerous firsts to South Texas television, including being the first local station with a helicopter, the first with its own Doppler radar and the first to air a local morning news program.
Over the years, KENS 5 has worked to transform local news. Our cameras have been the lens bringing history into local viewers' homes. We're proud of our legacy as we serve San Antonians today.
Today, KENS 5 continues to set the standard in local broadcasting and is recognized by its peers for excellence and innovation. The KENS 5 News team focuses on stories that really matter to our community.