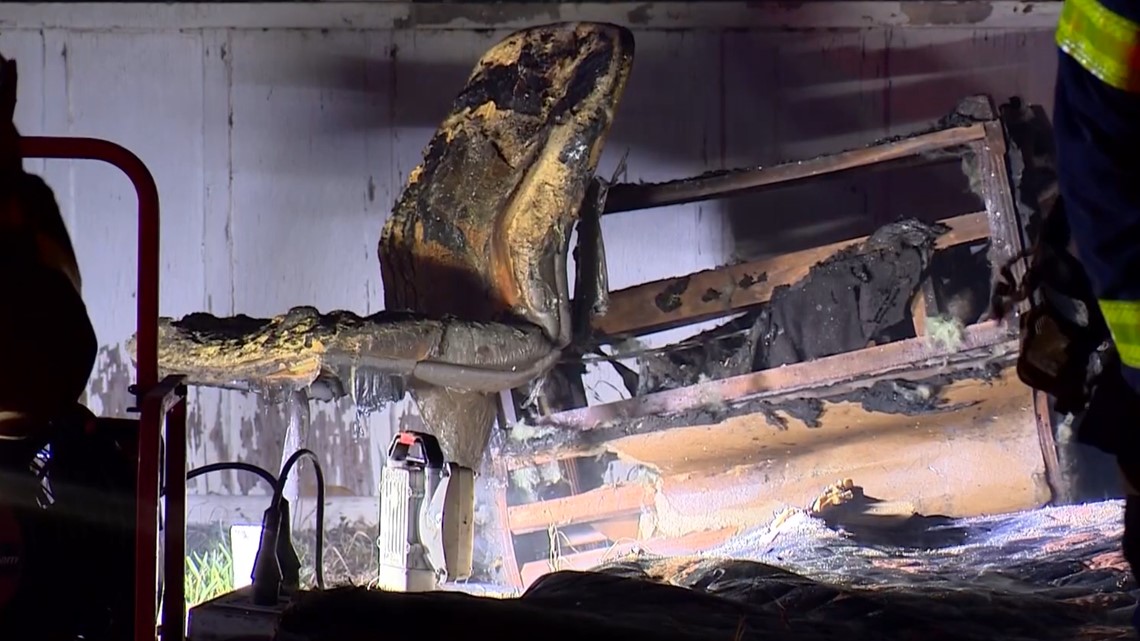 SAN ANTONIO — When westside neighbors smelled smoke, saw flames and called for help early Friday morning, it was probably too late to save the woman firefighters eventually found in a front bedroom of the small home on Monterey Street.
Firefighters said they arrived at the corner of Cibolo just after 4 a.m. and found an aggressive fire, being pushed through the house by winds that were gusting up to 20 miles per hour.
Battalion Chief Andy Deason said the majority of the house was fully involved in flames.
"The house is pretty much a total loss with heavy fire damage throughout the entire house," Deason said.
Even though the heat was intense, a search and rescue effort was launched..
Deason said "We determined the front of the house was tenable so we moved from a defensive operations to a limited offensive operation and we actually went inside and searched."
In an area choked by heavy smoke, it took time but they were eventually able to find one adult woman who was unresponsive.
Deason said as soon as the woman was pulled out of the house, there was an immediate attempt to start CPR and the woman was rushed to the hospital but her injuries were too critical and she was pronounced deceased.
Because the damage is so extensive, finding a cause for the fire may be a difficult task.
"We do have fire investigators and arson making the scene to interview witnesses and work to pinpoint a cause," Deason said.
As of late Friday, no cause had been released, nor had the name of the victim.
The Medical Examiner's office has not been able to establish a positive identification.
Property ownership records indicate the home belongs to a man who owns several houses in the San Antonio area. Calls to several phone numbers on public databases yielded no information about the fate of the home.
The city's code compliance division has several days to visit the site and determine if the home can be saved or if an emergency demolition order might be issued.
Original News Source

Running For Office? Conservative Campaign Management – Election Day Strategies!