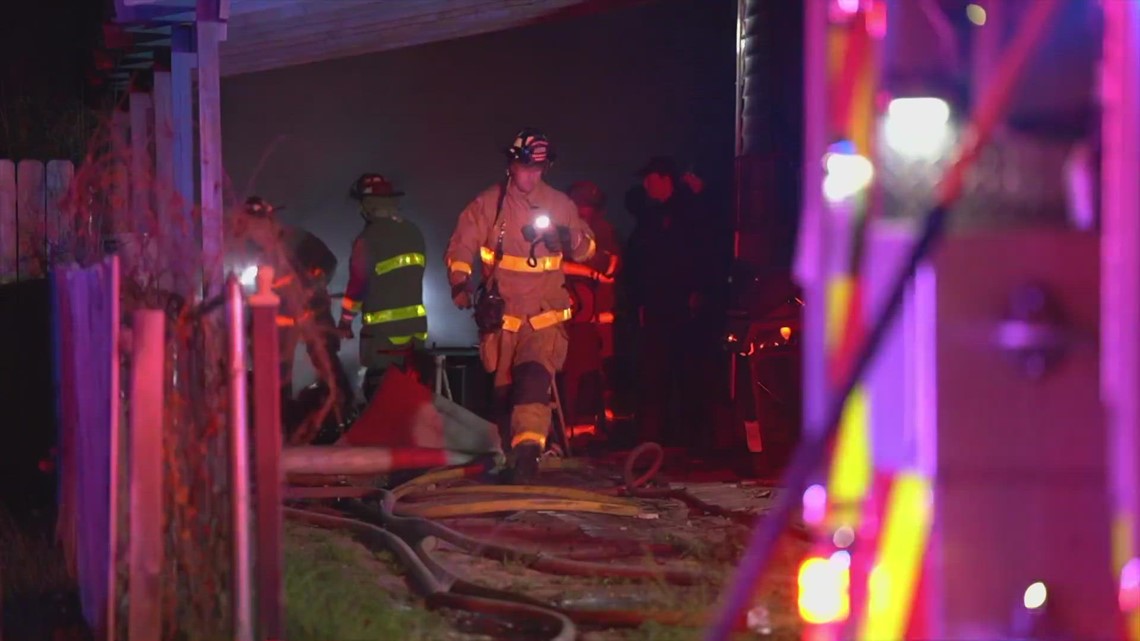 The battalion chief says one person is not accounted for, but they believe he may have been away from his home.
SAN ANTONIO — Firefighters battled a suspicious fire on the southwest side of town late Sunday evening.
SAFD responded to reports of a structure fire around 10:24 p.m. to the 9200 block of Echo Port Drive.
When they arrived they were met with flames coming from the back and side of the home.
Everyone was evacuated but the battalion chief says one person is not yet accounted for, but they believe he may have been away from his home.
There was a roof and floor collapse and the main walls were leaning with possible collapse issues that are keeping the firefighters out of the house to further search the house.
The house will most likely be knocked down by the city. No word on actual damages was provided.
The Battalion Chief says that a second fire was reported nearby, and that the second one appears to be intentional. It wasn't a home, but appears to be an arson related offense, he says.
Fire investigation is on the scene trying to figure out what caused the fire.
Since going on the air in 1950, KENS 5 has strived to be the best, most trusted news and entertainment source for generations of San Antonians.
KENS 5 has brought numerous firsts to South Texas television, including being the first local station with a helicopter, the first with its own Doppler radar and the first to air a local morning news program.
Over the years, KENS 5 has worked to transform local news. Our cameras have been the lens bringing history into local viewers' homes. We're proud of our legacy as we serve San Antonians today.
Today, KENS 5 continues to set the standard in local broadcasting and is recognized by its peers for excellence and innovation. The KENS 5 News team focuses on stories that really matter to our community.