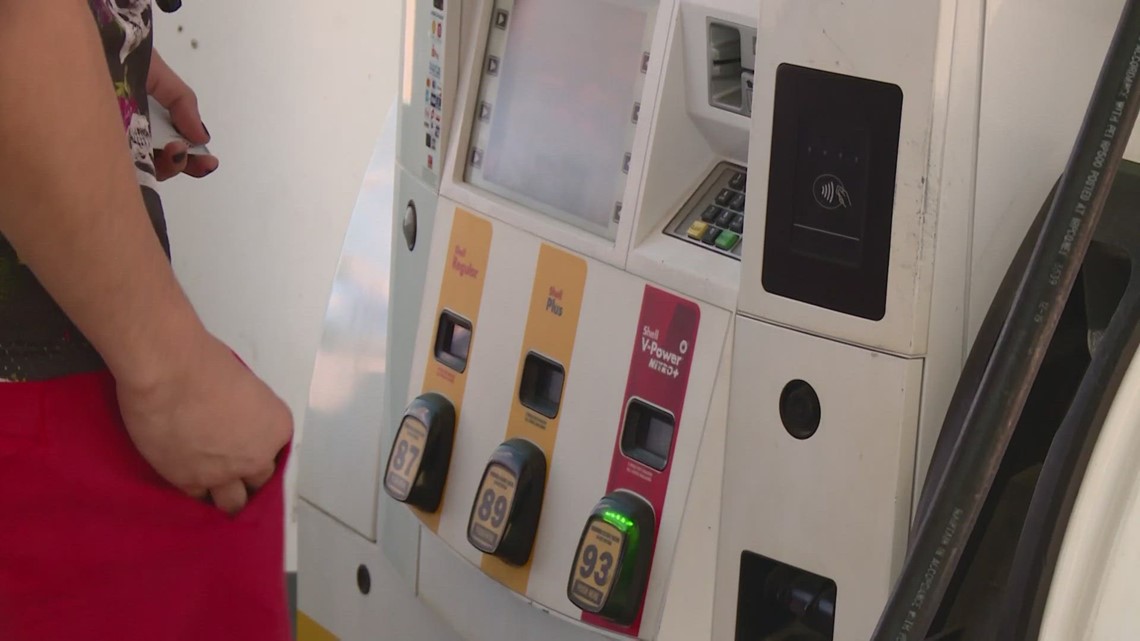 But the good news is, there is a way that you can save money at the pump.
SAN ANTONIO — Spring break is just around the corner for families in our area, which means a lot of people will be hitting the road for vacation.
The bad news though, is that gas prices are on the rise again, but there is some good news too. We found a way you can save at the pump Thursday.
Here in San Antonio, the average price for a gallon of gas is also $3.06.
AAA says the reason for the slight rise is an increase in demand.
Although gas prices are significantly lower than they were last year, when you were expecting to pay $3.93 per gallon.
After three years of the pandemic and winter weather, AAA says more Americans are heading out of the country for Spring Break.
Booking data is up 30% compared to last year.
As expected, most folks are heading to the beach.
But AAA says the top destinations for spring breakers in Texas include San Antonio, Austin, and South Padre Island.
If you're traveling, you might notice higher costs, too.
Flights have increased at least 20%, hotel rates are also up 20-30% from last year.
If you are taking a road trip, it might be a good idea to fuel up now.
Circle K is hosting a fuel day, offering 30 cents off per gallon from 3 p.m. to 7 p.m.
Also every customer that visits Thursday's fuel day pop-up event will receive a discount card for 10-cents off per gallon, which is valid through May 31.
Since going on the air in 1950, KENS 5 has strived to be the best, most trusted news and entertainment source for generations of San Antonians.
KENS 5 has brought numerous firsts to South Texas television, including being the first local station with a helicopter, the first with its own Doppler radar and the first to air a local morning news program.
Over the years, KENS 5 has worked to transform local news. Our cameras have been the lens bringing history into local viewers' homes. We're proud of our legacy as we serve San Antonians today.
Today, KENS 5 continues to set the standard in local broadcasting and is recognized by its peers for excellence and innovation. The KENS 5 News team focuses on stories that really matter to our community.