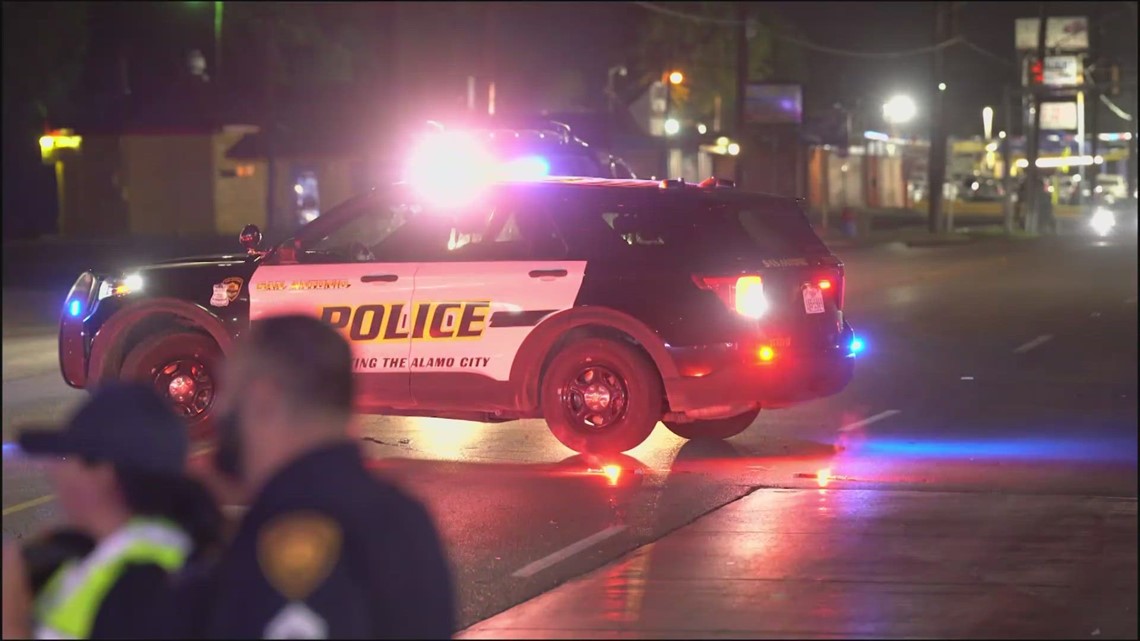 It happened late Sunday night along the 3600 block of Culebra Road.
SAN ANTONIO — Police are searching for the driver who hit a skateboarder and left the area San Antonio's west side late Sunday night.
It happened around 10:30 p.m. along the 3600 block of Culebra Road, near St. Mary's University.
Police say the victim, identified by relatives as 16-year-old Dreyven Espinosa, was in the middle of Culebra Road while trying to cross when he was hit by a vehicle.
He was holding onto his skateboard at the time.
Officials say some good Samaritans helped the victim and then called police.
Witnesses told police that some other people tried to follow after the vehicle that was involved, but the driver of that truck was able to get away from them.
The victim was taken to the hospital in critical condition, and remains there as of Monday afternoon. Relatives say Dreyven had just spent the evening with friends and family for Mother's Day before he was hit.
Since going on the air in 1950, KENS 5 has strived to be the best, most trusted news and entertainment source for generations of San Antonians.
KENS 5 has brought numerous firsts to South Texas television, including being the first local station with a helicopter, the first with its own Doppler radar and the first to air a local morning news program.
Over the years, KENS 5 has worked to transform local news. Our cameras have been the lens bringing history into local viewers' homes. We're proud of our legacy as we serve San Antonians today.
Today, KENS 5 continues to set the standard in local broadcasting and is recognized by its peers for excellence and innovation. The KENS 5 News team focuses on stories that really matter to our community.
Original News Source

Running For Office? Conservative Campaign Management – Election Day Strategies!