Step right up — step right up boys and girls. On Tuesday, the Greater New Braunfels Chamber of Commerce brought businesses to the greatest showcase on Earth.
Vendors and businesses in New Braunfels and its surrounding area flocked to the 34th annual New Braunfels Business Showcase at the big top known as the New Braunfels Convention Center. This year's theme was the P.T. Barnum circus, and everyone who attended was encouraged to come in circus costumes and decorate their booths accordingly.
Chamber Director of Leadership & Small Business Programs Alexandra Meade said this year's theme came from the popular movie, "The Greatest Show on Earth."
"We've changed names from the business trade show to the business showcase within the past year," Meade said. "We thought it fit well together so we came up with the Greatest Showcase on Earth."
Brandon Anderson, general manager of Black's BBQ, said the annual expo brings in a lot of business.
"We get people all that come into our restaurant in the following weeks after we do these events," Anderson said. "They would say, we saw you guys at the business showcase or we saw you guys out in the town. We get a lot of people in that come see us at our booths."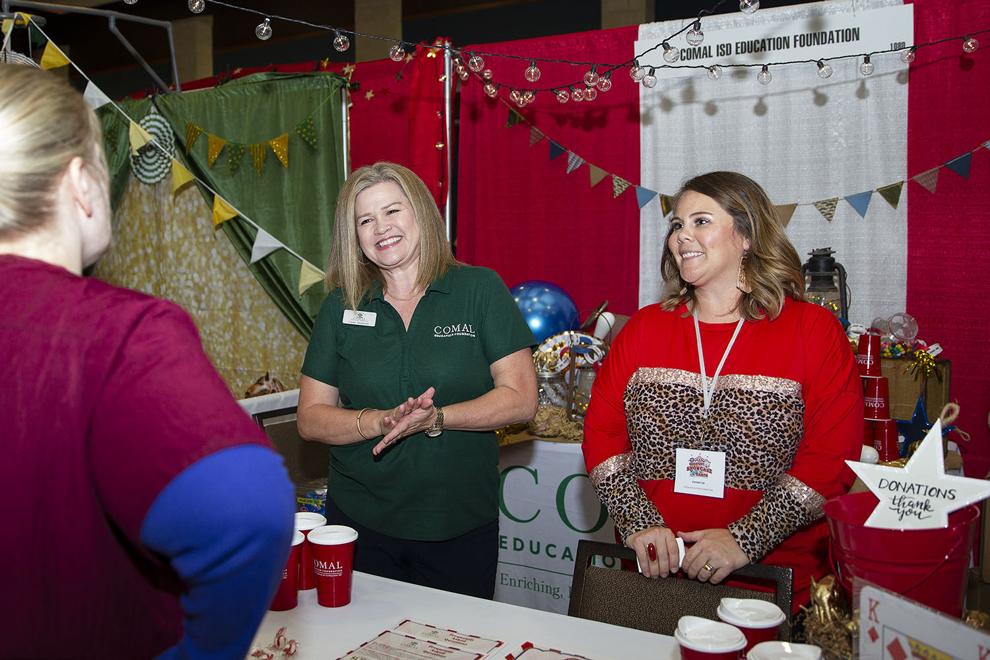 Anderson said Black's has participated in more than four showcases, and these are the type of events in which he volunteers to take part.
"I love this," Anderson said. "I let my boss know if we are gonna do that, I want to be there."
On Sept. 13, the showcase was split into day and evening events where businesses can promote their products and services, connect with possible customers and network with other vendors.
Even the five-time NBA champions made an appearance at the big top put up by the New Braunfels Chamber of Commerce. Group Sales Account Executive for the San Antonio Spurs Kristin Johnson said this is the second year the Spurs participated, and the organization is happy to be a part of the showcase.
"We're just thankful to be here and for those willing to let us take part in this and be a part of the New Braunfels community," Johnson said.
Meade, who is the P.T. Barnum of the Chamber of Commerce during the event, said it's a fun process for a business that participates in the showcase.
"This really gives businesses the ability to centralize and bring the people to them and give the opportunity to showcase what they offer and do," Meade said.