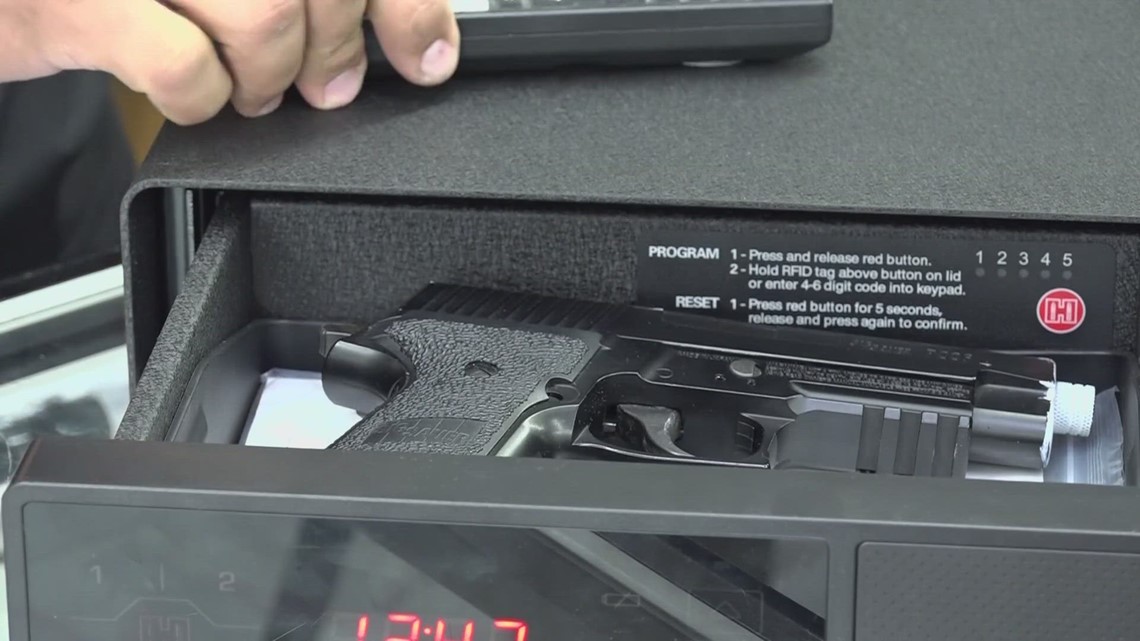 Experts say many accidental shootings can be prevented with safe storage and education.
Family members told police the boy reached for something on a shelf in his home on Kents Store Street and mistakenly pulled down a firearm.
They said when the gun hit the floor it went off, striking the child in the head.
Police said family members rushed the child to nearby Christus Santa Rosa Westover Hills for fast treatment and the boy was transferred to University Hospital for intensive trauma care, but none of it was enough.
The Medical Examiner has not made a ruling on whether his death will be carried as accidental or not, and San Antonio Police have not provided any updates about the status of their investigation.
Funeral arrangements are still pending for Richardson.
In another shooting incident on West Agarita Saturday evening, another two-year-old was shot with a handgun in his own home.
In that case, family members told police they heard a shot inside the home and found the wounded child on the kitchen floor.
An update on his condition has not been made available.
Ernest Shaun Hernandez, who owns 10 West Tactical Firearms on South Frio Street, said there are many ways parents can work to keep their children safe.
Hernandez said devices are important, but he said education is an even greater resource because children can carry knowledge with them whether they are at home or away.
"From a young age, exposing them to it, taking them out to a shooting range, showing them how it works, maybe letting them load it and letting them get a little bit of experience removes the curiosity," Hernandez said, adding that children who are better informed have a better understanding of safe behavior.
"Curiosity is a bad thing. You don't want them to be curious about the gun, whether the parent is home or not home or whether they get up in the night and walk around or whatever the situation may be. You don't want them doing that," Hernandez said, adding that he has many customers who bring children as young as three or four years of age into his business to start teaching them basic, life-saving skills.
"That's your first step for safety," Hernandez said.
Hernandez said any child physically capable of picking up a gun is old enough to receive instruction, "because they are old enough to hurt themselves or somebody else with it."
With regard to safety devices, Hernandez said federal law requires any handgun sold to leave the store with a locking device.
He says even people who buy guns from friends or family members can find and purchase simple, inexpensive cable locks.
There are also traveling safe boxes that can be anchored to vehicles for safety while traveling.
Hernandez said the price range for safety can range from about $20 to several hundred dollars for a more sophisticated in-home safe..
Bexar County Sheriff Javier Salazar said his office not only provides free gun locks, but they offer delivery service as well.
Salazar said anyone can request a lock by emailing bcsoscore@bexar.org.
[embedded content]
Original News Source

Running For Office? Conservative Campaign Management – Election Day Strategies!