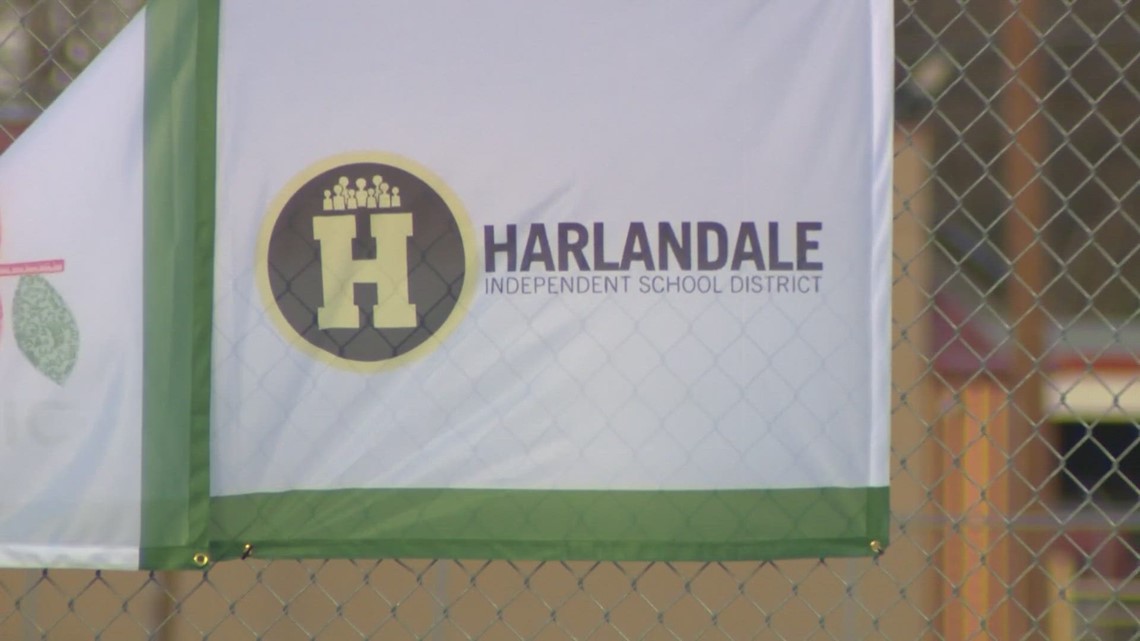 The district is asking for feedback from parents about whether or not to close five elementary schools in the district.
SAN ANTONIO — A major decision up for discussion in Harlandale ISD about whether to close five elementary schools in the district.
The board will vote on this issue later this month.
The district says by 2031, they could lose more than 3,100 students.
Low birth rates, and a lack of residential development are the driving forces behind the declining student population in the area.
Harlandale ISD gets $6,000 for each student from the State of Texas.
The decline is so significant, the district is now down $12,000,000.
Parents say they need options because they don't want to send their kids to other schools.
Others are worried that without consolidation, the district will disappear altogether.
The district is looking at possibly consolidating the schools with the help of their 2022 bond.
Families can give their opinon on the plan at a board workshop being held Wednesday..
The meeting will be start at 6:15 p.m. at the STEM Early College High School on Apollo St.
Since going on the air in 1950, KENS 5 has strived to be the best, most trusted news and entertainment source for generations of San Antonians.
KENS 5 has brought numerous firsts to South Texas television, including being the first local station with a helicopter, the first with its own Doppler radar and the first to air a local morning news program.
Over the years, KENS 5 has worked to transform local news. Our cameras have been the lens bringing history into local viewers' homes. We're proud of our legacy as we serve San Antonians today.
Today, KENS 5 continues to set the standard in local broadcasting and is recognized by its peers for excellence and innovation. The KENS 5 News team focuses on stories that really matter to our community.