The VIAtrans driver told Hugo Gonzales he needed his VIA ID to enter the bus. Hugo had misplaced the card, but was not offered an alternative identification option.
SAN ANTONIO — A transportation agency known for its accessibility was anything but when a longtime rider with Down syndrome was refused pickup last Friday.
On weekdays, Hugo Gonzales typically rides a paratransit VIA bus to and from an adult day care. VIAtrans is a special service for those who can't use a regular bus due to a disability.
For Gonzales, the service gives him freedom and independence. However, his routine of more than a decade was disrupted when a VIAtrans driver said she couldn't allow him on the bus without his VIAtrans ID.
"When they wouldn't let you on the bus, did that hurt your feelings?" David Gonzales asked his brother.
"You were crying, weren't you?" David asked.
Hugo sometimes misplaces his VIA ID card, according to David. However, Hugo has other forms of government ID, and David says the driver had picked him up in the past with that identification.
The incident was caught on David's Ring camera. In the video, the driver can be heard telling Hugo on his front porch: "I can't take you if you don't have your VIA ID."

David, hearing the commotion, opens the door. The following is the exchange that can be heard in the video:
Driver: "Sir, he doesn't have his VIA ID. And yesterday, they canceled his trip. If he doesn't have his VIA ID, I can't take him."
David: "When did that start?"
David: "Why didn't anyone inform me?"
Driver: "That I don't know. Yesterday he canceled his trip for whatever reason, but they started it yesterday, so if he doesn't have his VIA ID, if he doesn't have it on him, I can't take him."
David: "So you're going to leave him?"
Driver: "Yep. He can't go."
The driver told David she couldn't wait more than a few minutes for Hugo to search for his VIA ID.
>See the full exchange below: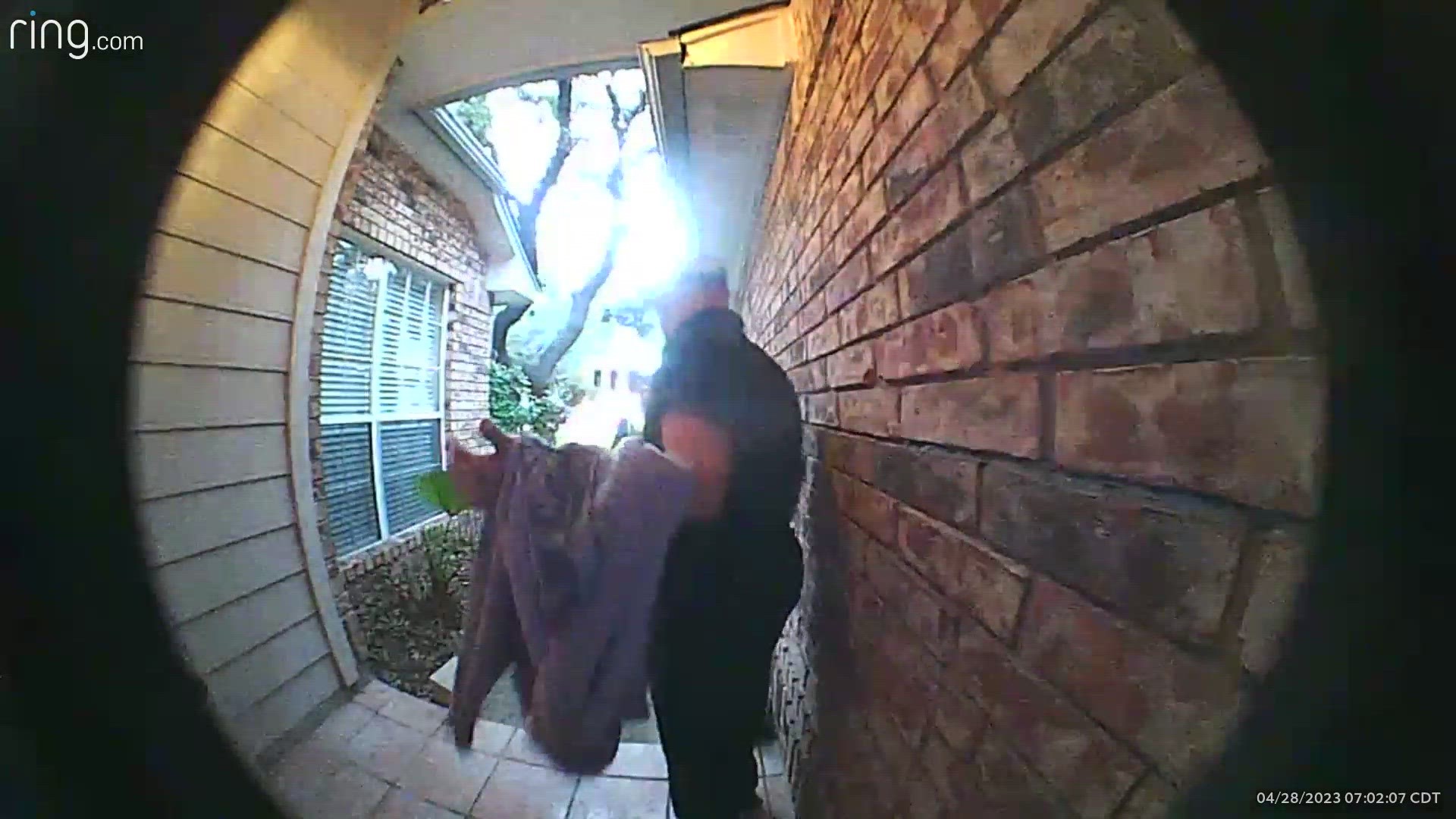 "Hugo needs routine," David told KENS 5. "If I even change his appointment for a doctor's visit, he gets upset. It really stresses him out. So, when she refused to let him on the bus, my brother was wailing and crying and hanging onto the bus.
"Eventually I had to pull him off. I went inside to change because I knew I was going to have to drop him off, and he took off walking. He was so determined to get to the day care, he made it four blocks."
David says the abrupt change could have been dangerous. If he hadn't been home, he doesn't know what would have happened.
David told KENS 5 a staff member at the adult day care Hugo attends informed him about 20 other riders who were also refused pickup last week.
"I want to know why caretakers weren't notified," said David. "I would have complied with whatever he needed, had I known about it in advance. In those situations where (people) lose their VIA IDs, (VIAtrans) should have a backup plan to where they can use a regular ID."
It seems the driver may have been in the wrong, according to VIAtrans policy. In a statement to KENS 5, a spokesperson for the service said customers "are required to show their ID or another form of official identification when boarding," adding that drivers will remind their passengers that VIAtrans identification is "the preferred card."
The policy has been in place since VIAtrans launched as a service, the spokesperson said, adding it "ensures the safety and security" of riders.
"Hopefully they start making some changes," David said, "that won't break (riders') hearts."
>TRENDING ON KENS 5 YOUTUBE:
[embedded content]
Original News Source

Running For Office? Conservative Campaign Management – Election Day Strategies!