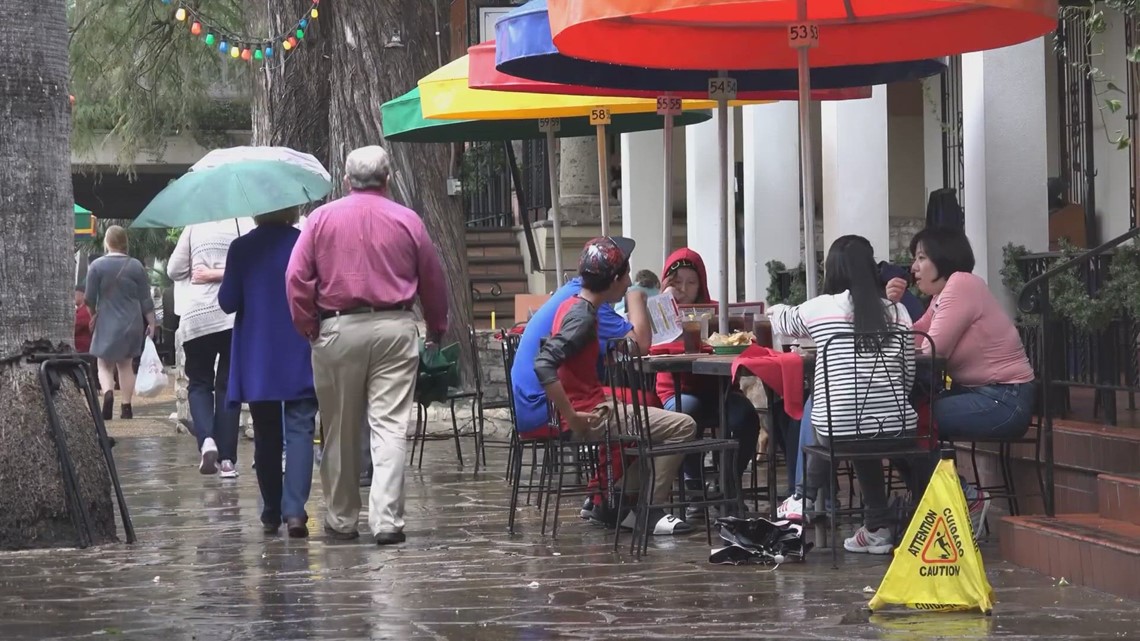 This year's IPW show is expected to bring over $600 million in the next three years to San Antonio. We spoke to some visitors who enjoyed their stay.
"There's so much liveliness, there's so much friendliness, hospitality, that all comes together for very welcoming and lively atmosphere," said Holger Jacobs who is a travel writer who hails from Hamburg, Germany. He's learned that the culture here is more diverse than simply American and Mexican. He told us, "There's a lot of German culture here. There's Asian culture, and there's more and more showcased in the arts and culture scene here, and that's brilliant to see."
This is UK travel writer James Draven's second time to San Antonio. He says the city is a hidden gem to those across the pond.
"It's like a melting pot of cultures here. And there's great food and there's a party vibe. And I don't think people in the UK really know about that," Draven said.
"I got to meet some of the San Antonio people that live and work here, the artists," said Maja Gedosev who is JetBlue Europe's General Manager. She says no question she'll recommend San Antonio back in the UK. "Experience this amazing city, meet the wonderful people of San Antonio, speak to them and enjoy the culture and the offering that San Antonio has."
Marc Anderson, the President and CEO of Visit San Antonio met with media and buyers from around the world and says San Antonio is bound to become an even bigger travel destination after this year's IPW.
"Buyers from China, Japan, all over the world that are experiencing San Antonio for the very first time that are in love with our culture, our heritage, the history of this city, but also are so excited about our growth and evolution," he told us.
Next year's IPW moves on to Los Angeles, California. But the money generated from this trade show in travel and tourism should flow into San Antonio for years to come.
[embedded content]
Original News Source

Running For Office? Conservative Campaign Management – Election Day Strategies!