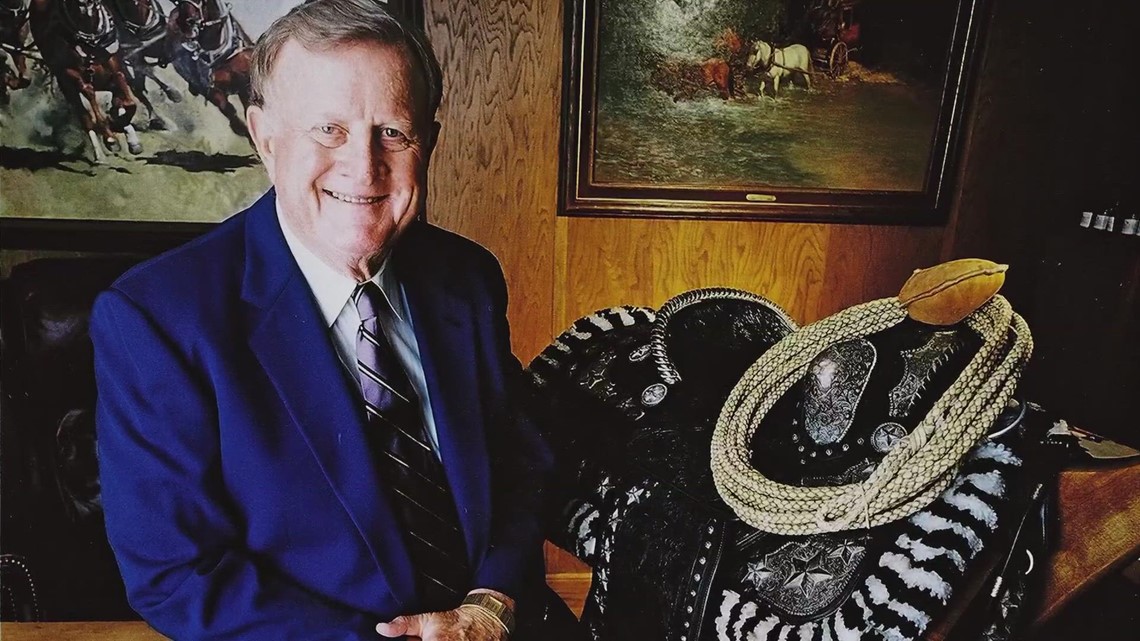 McCombs died last Sunday at the age of 95.
A memorial service is being held Monday morning downtown at the Tobin Center at 9 a.m.
The service is being called "A celebration of a life well lived."
The San Antonio Express-News reports Governor Greg Abbott and Spurs Coach Gregg Popovich will speak during the service.
B.J. Red McCombs created and developed a car dealership empire in the Alamo City.
City leaders say McCombs helped to put San Antonio in the national spotlight.
He moved to San Antonio in 1958 and brought the Dallas Chaparrals basketball team to San Antonio in 1973, renaming them the Spurs.
The billionare also owned the Denver Nuggets and Minnesota Vikings.
He was also a co-founder of Clear Channel Commmunications.
McCombs was known for his philanthropy, giving 30 million dollars to the M.D. Anderson Cancer Center.
He also gave another 50 million dollars to the University of Texas business school, which is named in his honor.
The doors for the memorial service will open at 9 a.m.
We'll have coverage right here on kens 5 and kens 5 dot com.
Since going on the air in 1950, KENS 5 has strived to be the best, most trusted news and entertainment source for generations of San Antonians.
KENS 5 has brought numerous firsts to South Texas television, including being the first local station with a helicopter, the first with its own Doppler radar and the first to air a local morning news program.
Over the years, KENS 5 has worked to transform local news. Our cameras have been the lens bringing history into local viewers' homes. We're proud of our legacy as we serve San Antonians today.
Today, KENS 5 continues to set the standard in local broadcasting and is recognized by its peers for excellence and innovation. The KENS 5 News team focuses on stories that really matter to our community.