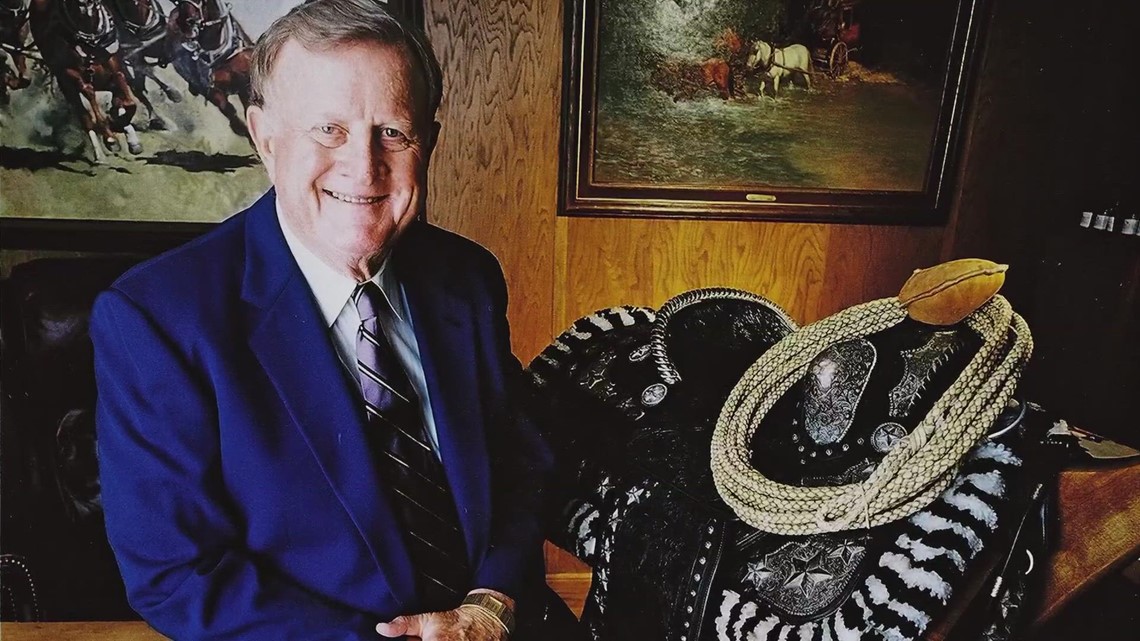 McCombs died last Sunday at the age of 95.
McCombs died last Sunday at the age of 95. A memorial service is being held Monday morning downtown at the Tobin Center at 9 a.m. The service is being called "A celebration of a life well lived."
The San Antonio Express-News reports Governor Greg Abbott and Spurs Coach Gregg Popovich will speak during the service.
B.J. Red McCombs created and developed a car dealership empire in the Alamo City. City leaders say McCombs helped to put San Antonio in the national spotlight.
He served in the Army after World War II and used the GI Bill to study at the business and law schools at The University of Texas at Austin.
He moved to San Antonio in 1958 and brought the Dallas Chaparrals basketball team to San Antonio in 1973, renaming them the Spurs. The billionaire also owned the Denver Nuggets and Minnesota Vikings.
He was also a co-founder of Clear Channel Commmunications.
McCombs was known for his philanthropy, giving $30 million to the M.D. Anderson Cancer Center. He also gave another $50 million to the University of Texas business school, which is named in his honor. Beyond the business school, Red helped fund a brand-new softball stadium and the north end zone at DKR-Texas Memorial Stadium, both named in his honor.
The doors for the memorial service will open at 9 a.m.
The funeral will be livestreamed within this article. Check back for updates.