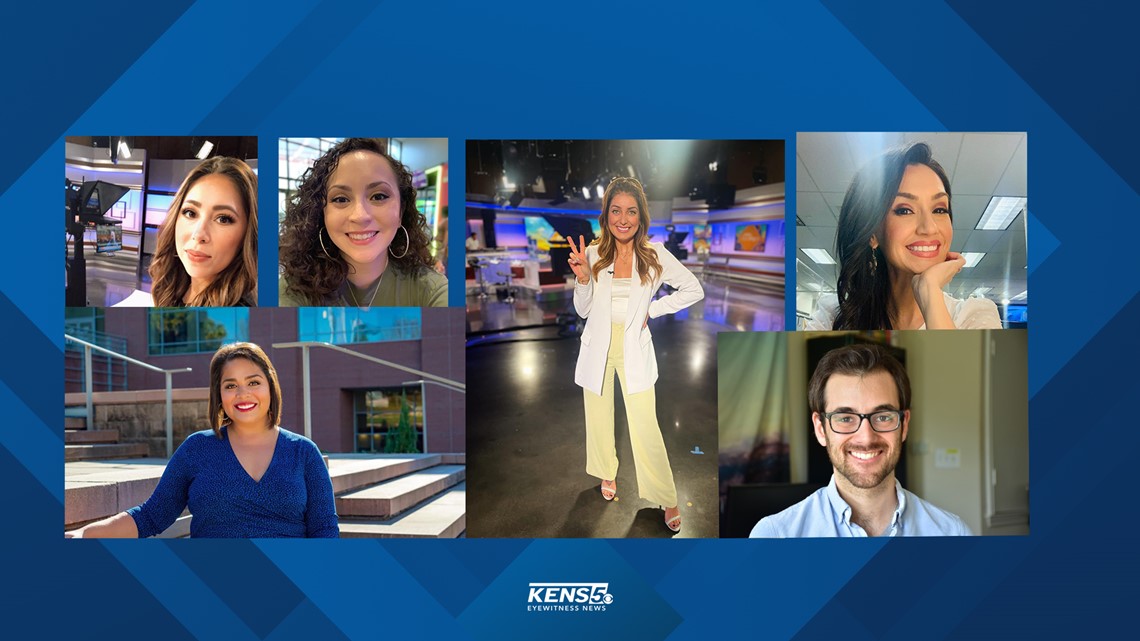 Background: Her paternal grandmother, Elvia, was born in Monterrey, Mexico. My maternal grandfather, Humberto, was born in Saltillo, Mexico. Other family members are 5th and 6th generation Texans. Alicia says although most of her ancestors are from Mexico, others trace back to Spain, France and the Canary Islands.
Memories: Growing up she says her family hosted a tamalada. This included helping her grandma, great-aunts, cousins, and mom early in the morning a few days before Christmas to make homemade tamales. In fact, the recipe was handed down by her great-grandmother, Efigenia, who was born in Mexico.
"A big part of the Hispanic culture is la familia and remaining a close-knit support for one another, she says."
She says her grandparents lived in San Antonio on the west-side and thinks about those neighborhoods staying true to the Hispanic culture roots.
Influence: As a journalists/anchor/reporter Alicia says her Hispanic background influences her story ideas and believes her ability to speak Spanish helps her relate to members of our community. She also pronounces names of San Antonio towns, streets, buildings as rooted with their Hispanic roots.
Alicia's family has deep roots in San Antonio. Her great-grandmother's family owned a tiendita off St. Mary's Street and great-grandfather built many quality homes in the area. Alicia's Uncle Joe also served as the first elected Hispanic sheriff of Bexar County.
"Members of my family worked tirelessly in blue collar jobs to provide for their loved ones, and I understand the work ethic to achieve the American Dream. This influences my thinking in how I tell stories of the working class and how I can better empathize with the struggles people face today."
Importance: Alicia says it's important to celebrate National Hispanic Heritage Month because there's still much to learn and understand about Hispanic culture and their influence in the world.
"Much like our brothers and sisters from other cultural backgrounds, it's important to recognize the contributions of Hispanics who continue to shape this beautiful country."