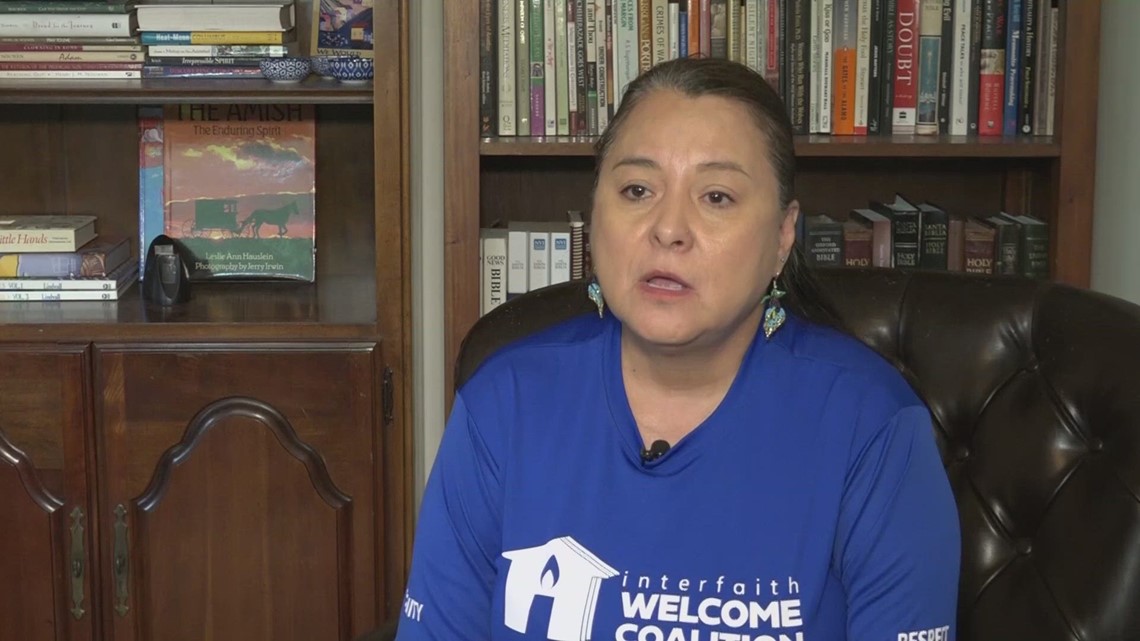 The IWC assisted more than 90,000 asylum seekers in San Antonio in 2022.
SAN ANTONIO — Nonprofits in San Antonio are preparing for an increase of migrants as the pandemic-era policy Title 42 ends Thursday night.
The Interfaith Welcome Coalition (IWC) is among the organizations helping asylum seekers from around the globe, including Latin America, Europe and Africa.
With a team of a little more than 100 volunteers, the organization served more than 6,000 migrants in the first three months of 2023.
Last year, the IWC assisted more than 90,000 individuals and families by providing a host of resources.
The IWC aids migrants at the San Antonio International Airport and Grey Hound bus station downtown, helping the families reach their sponsor destinations across the U.S.
Asylum seekers are also provided survival essentials, including food, water, hygiene products and over-the-county medication, among other items.
The IWC is seeing 30% more families with children in recent months and with Title 42 ending, the organization is hoping to accommodate even more. There's an urgent need for volunteers who speak Spanish
"We know there's going to be an increase of asylum seekers going through San Antonio so we're asking for the community to step up to the plate and help us by volunteering," said Tori Salas, IWC's coordinating director. "We'll provide the background check, we'll provide the training, the orientation, what they need in order to be a volunteer at the bus station or the airport."
In addition to the urgent need for more volunteers, the IWC is accepting monetary donations to help asylum seekers arriving in San Antonio.
Original News Source

Running For Office? Conservative Campaign Management – Election Day Strategies!