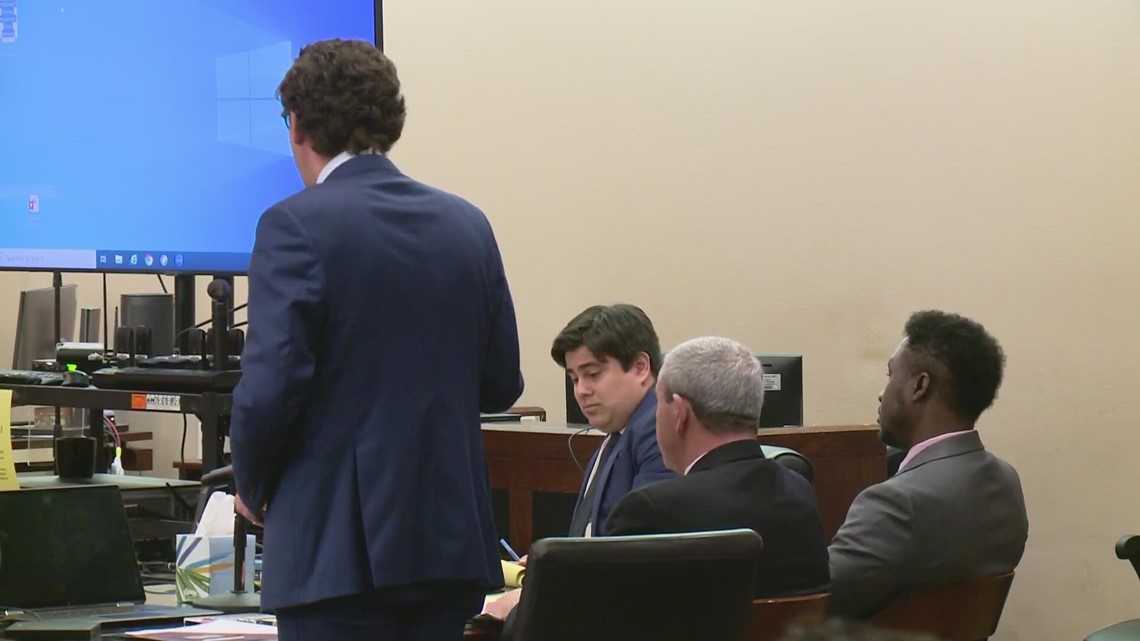 The Air Force Major is on trial for murder in the death of his wife, Andreen McDonald, in 2019.
SAN ANTONIO — The jury in the trial of Andre McDonald cannot reach a verdict, the judge in the case announced Friday afternoon.
Judge Frank Castro announced the jury was not able to reach a verdict and he is drafting what is called an Allen charge, which intends to encourage the minority of the jury to reconsider their position. If a unanimous decision cannot be reached, it could be declared a mistrial.
Attorneys delivered their closing arguments Thursday morning. On Monday, McDonald admitted to killing her and disposing of her body, arguing it was out of self-defense.
McDonald said the business-related argument at a tax office on Feb. 28, 2019, escalated into a brutal brawl in the bedroom just after midnight on March 1. His testimony revealed Andreen shouted sexually charged and homophobic insults toward him when he came home. McDonald said Andreen attacked him after he said he planned to follow through with filing for divorce.
The defendant said he kicked Andreen twice while she was on the ground. The prosecution pointed out the discrepancy between what McDonald said on the witness stand and what he told Andreen's mother and sister just days before the trial.
The jury had been deliberating since early Thursday afternoon. They met for about six hours Thursday before resuming deliberations Friday.
Since going on the air in 1950, KENS 5 has strived to be the best, most trusted news and entertainment source for generations of San Antonians.
KENS 5 has brought numerous firsts to South Texas television, including being the first local station with a helicopter, the first with its own Doppler radar and the first to air a local morning news program.
Over the years, KENS 5 has worked to transform local news. Our cameras have been the lens bringing history into local viewers' homes. We're proud of our legacy as we serve San Antonians today.
Today, KENS 5 continues to set the standard in local broadcasting and is recognized by its peers for excellence and innovation. The KENS 5 News team focuses on stories that really matter to our community.