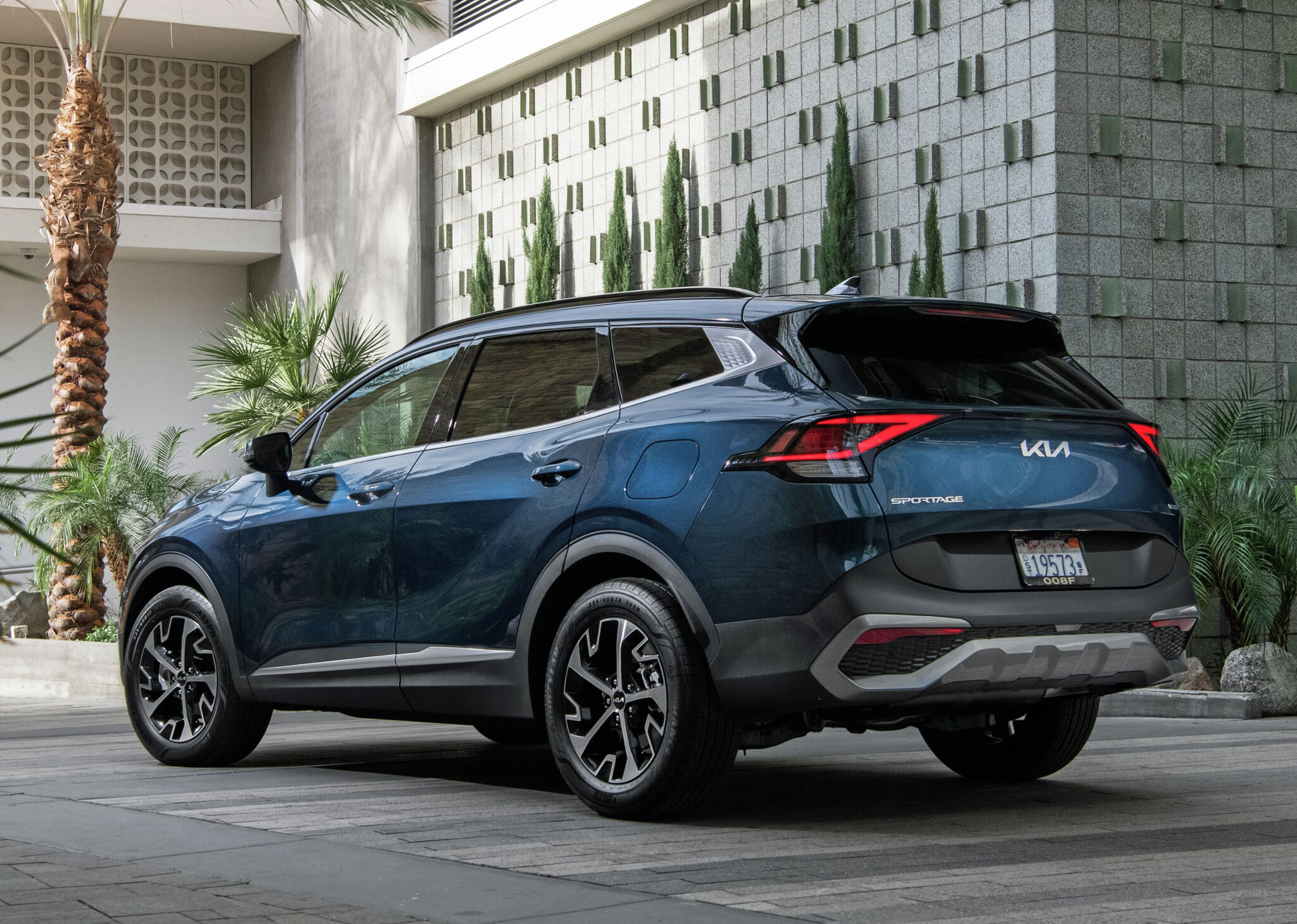 Kia has completely redesigned the compact five-passenger Sportage sport-utility for 2023, and has given the vehicle its first hybrid version.
The Sportage hybrid comes with a 227-horserpower gasoline-electric powertrain that can achieve 43 mpg and drive more than 500 miles on a full tank of fuel.
Its powertrain is anchored by a turbocharged 1.6-liter four-cylinder GDI (gasoline direct injection) engine, with 177 horsepower and 195 foot-pounds of torque. It's paired with a 44kW electric motor with 59.3 horsepower, and a starter-generator (electric motor) rated at 17.4 horsepower.
There is a high-output 1.49 kWh lithium-ion battery. Motive power is delivered to the wheels by a six-speed automatic transmission with paddle shifters for simulated manual shifting. A pushbutton system selects Drive, Reverse and Park choices.
The Sportage Hybrid comes in four models. Prices begin at $27,290 (plus $1,295 freight) for the base LX with front-wheel drive.
After that there are three all-wheel-drive models: the LX ($29,090), EX ($30,990), and SX-Prestige ($36,190).
There is not a huge price difference to move up to a hybrid model. The base Sportage LX with front drive starts at $25,990, which means you would pay only $1,300 more to get the hybrid powertrain. Other gasoline-only models include the LX AWD ($27,790); EX ($27,990, FWD; $29,790, AWD); and SX ($31,490, FWD; $33,290, AWD).
Regular models come with a normally aspirated 2.5-liter gasoline four-cylinder GDI engine with 187 horsepower and 178 foot-pounds of torque. It's paired with an eight-speed automatic transmission.