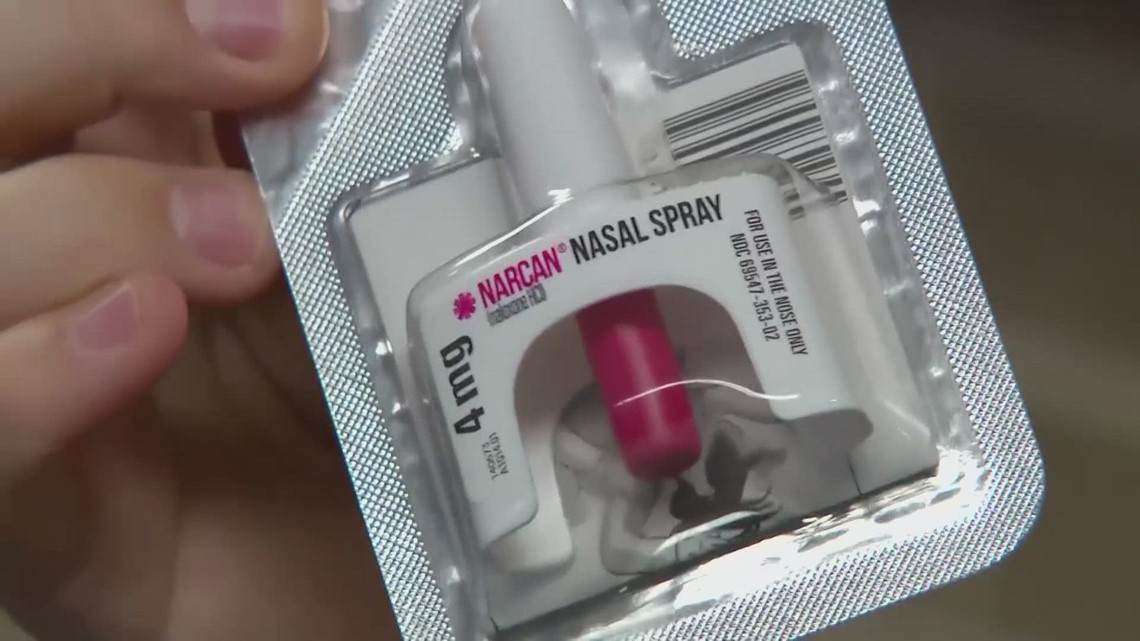 The nasal spray called Naloxone, known as Narcan, can reverse the effects of a fentanyl or other opioid-related drug overdose.
SAN ANTONIO — A potentially life-saving drug overdose treatment is coming to one of Bexar County's largest school districts.
The Northeast ISD Board of Trustees approved the decision in a meeting Monday night.
The nasal spray called Naloxone, also known as Narcan, will soon be available at every NEISD campus.
The medication can reverse the effects of a Fentanyl or other opioid-related drug overdose. The district says the impact of the opiod epidemic across the nation prompted the decision.
Fentanyl is becoming one of the leading causes of death for people between the age of 18 and 45, officials say.
State data shows 1,600 Texans died of Fentanyl-related overdoses in 2021, an 89% increase from 2020.
NEISD is able to get the medication through the Texas Targets Opioid Response Project, a state-funded program aiming to decrease opioid overdoses.
UT Health San Antonio School of Nursing will be distributing Narcan to the district for free.
Nurses, athletic training staff and district officers will be trained to administer the medication.
The treatment will be available at each of the school's clinics, along with other locations where other emergency medications are kept, like the AED cabinet.
NEISD Police Officers will also carry Narcan with them.
The district asks that you talk to your child about the dangers of Fentanyl and other drugs.
Since going on the air in 1950, KENS 5 has strived to be the best, most trusted news and entertainment source for generations of San Antonians.
KENS 5 has brought numerous firsts to South Texas television, including being the first local station with a helicopter, the first with its own Doppler radar and the first to air a local morning news program.
Over the years, KENS 5 has worked to transform local news. Our cameras have been the lens bringing history into local viewers' homes. We're proud of our legacy as we serve San Antonians today.
Today, KENS 5 continues to set the standard in local broadcasting and is recognized by its peers for excellence and innovation. The KENS 5 News team focuses on stories that really matter to our community.