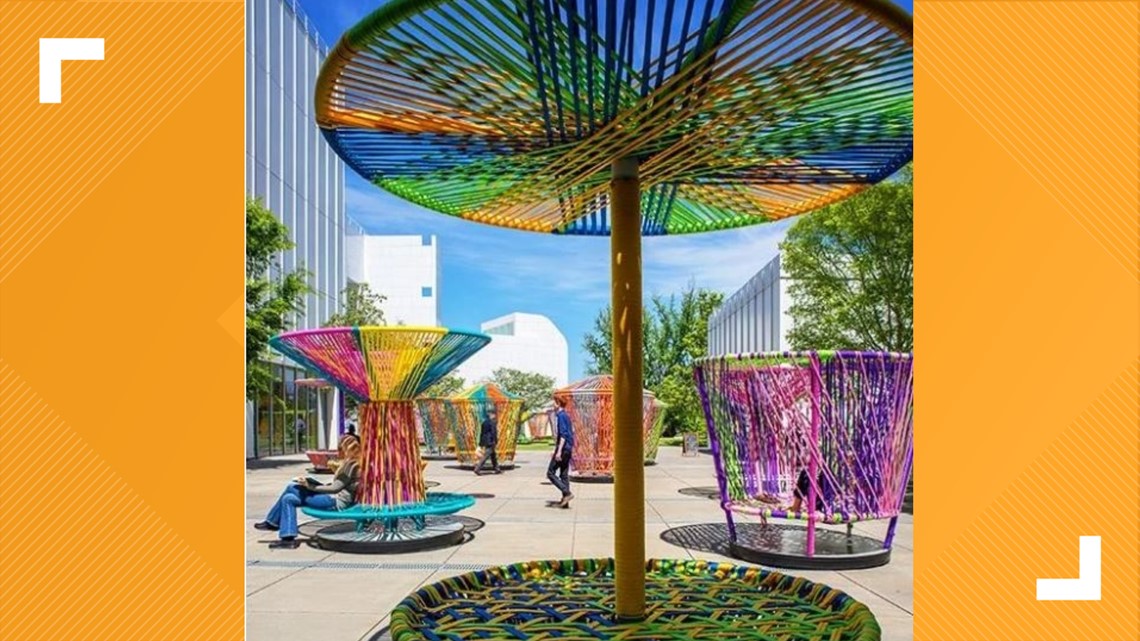 The exhibit is called "Los Trompos" and translates to spinning tops in Spanish.
SAN ANTONIO — A pop-up art experience is coming to La Cantera in time for spring break!
The exhibit is called "Los Trompos" and translates to spinning tops in Spanish. The idea behind the experience is to bring the beloved children's toy to life-sized heights and allow people to actually get inside the tops.
The tops are made of intricately-woven and brightly colored panels in the traditional style of Mexican artisans. Kids and adults of all ages can climb in and spin inside the tops for an immersive experience. The exhibit is free and open to the public.
The two artists on the project are Héctor Esrawe and Ignacio Cadena. Esrawe is an award-winning industrial designer known for works that draw inspiration from Latin American architecture and folk art. Cadena has more than 20 years of experience in various artistic disciplines.
The experience will be at the shops at La Cantera from March 11-April 9, 2023.
Since going on the air in 1950, KENS 5 has strived to be the best, most trusted news and entertainment source for generations of San Antonians.
KENS 5 has brought numerous firsts to South Texas television, including being the first local station with a helicopter, the first with its own Doppler radar and the first to air a local morning news program.
Over the years, KENS 5 has worked to transform local news. Our cameras have been the lens bringing history into local viewers' homes. We're proud of our legacy as we serve San Antonians today.
Today, KENS 5 continues to set the standard in local broadcasting and is recognized by its peers for excellence and innovation. The KENS 5 News team focuses on stories that really matter to our community.