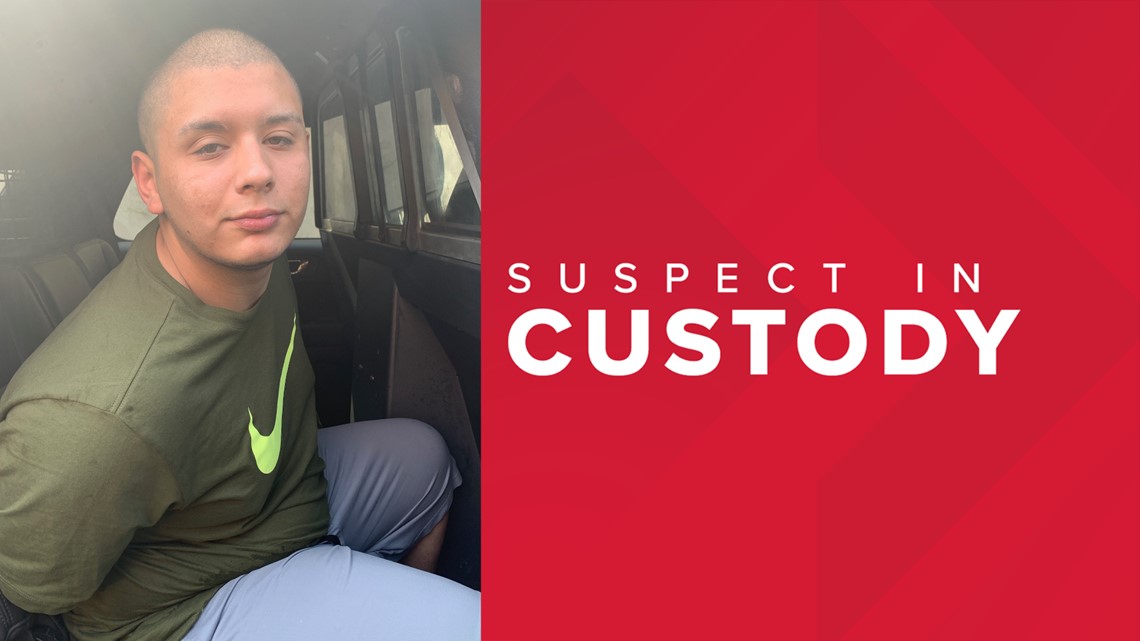 SAN ANTONIO — San Antonio police say they have arrested the man allegedly responsible for two teens who were found dead in a northeast-side motel room earlier this year.
The man has been identified as 19-year-old Kristian Ray Belmudez, who was arrested Friday afternoon by SAPD Covert and US Marshal Lone Star Fugitive Task Force on the 1000 block of Austin Hwy.
Officials say Belmudez is expected to be charged with capital murder and sent to the Bexar County Jail.
Authorities identified Belmudez on Monday as a wanted suspect in the case where the bodies of a man and woman – both 19 years old – were discovered by a motel housekeeper on January 16.
KENS 5 spoke with Jassidy Sanchez, who said her son, Gabriel, and his girlfriend, Sanaa McNeil, were staying at the motel temporarily until she found them an apartment. She said there was no forced entry.
Sanchez said she was informed her son knew Belmudez and that the two were friends. However, she said she has never seen him.