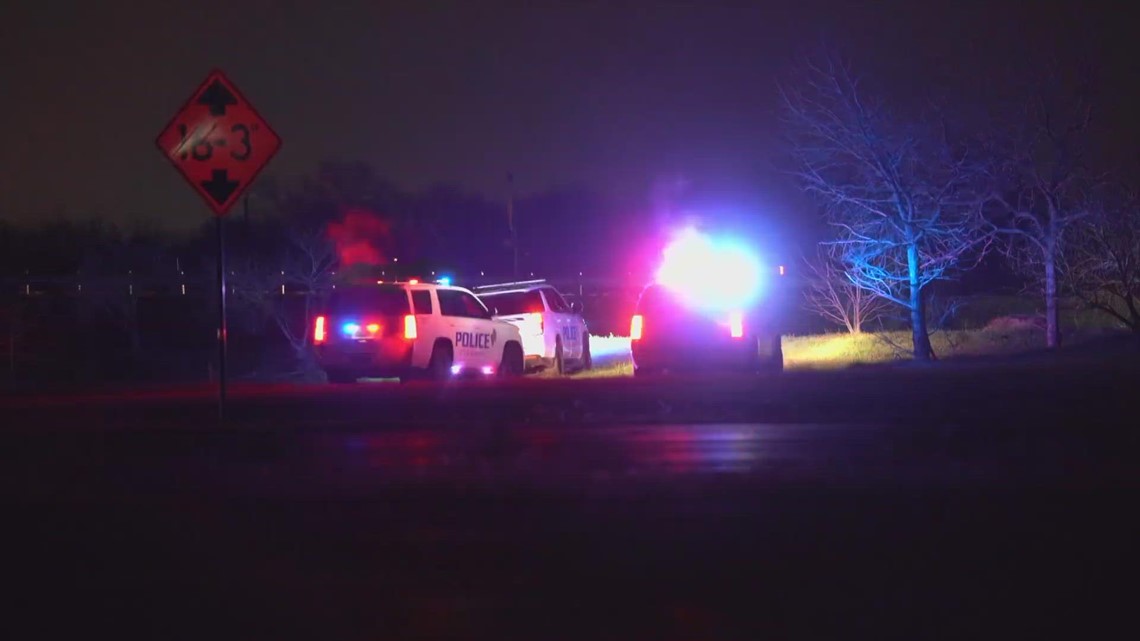 The suspect was going so fast that Elemendorf Police called the situation dangerous.
SAN ANTONIO — A man was arrested after he lead law enforcement on a high speed chase Friday morning, officials say.
The Bexar County Sheriff's Office says a man drove to a home on the southeast side around 12:30 a.m. and got in some sort of argument with another person.
At some point, the sheriff's office says the man fired a gun toward the house, then took off in his car
Elmendorf Police assisted BCSO when they tried to pull over the suspect's car. However, he kept driving.
In fact, he was going so fast, Elmendorf police called the situation dangerous. They say he was running stop signs and at one point, nearly crashed into a deputy head-on on Highway 181 near Old Corpus Christi Road.
The suspect eventually crashed on I-37 near 181, but got out of his car and tried to run away.
BCSO said he didn't make it very far before he was apprehended.
San Antonio Police's Eagle Unit helped with the incident, and police say they found a weapon inside the car.
The suspect was arrested and officials say he will be facing multiple serious charges.