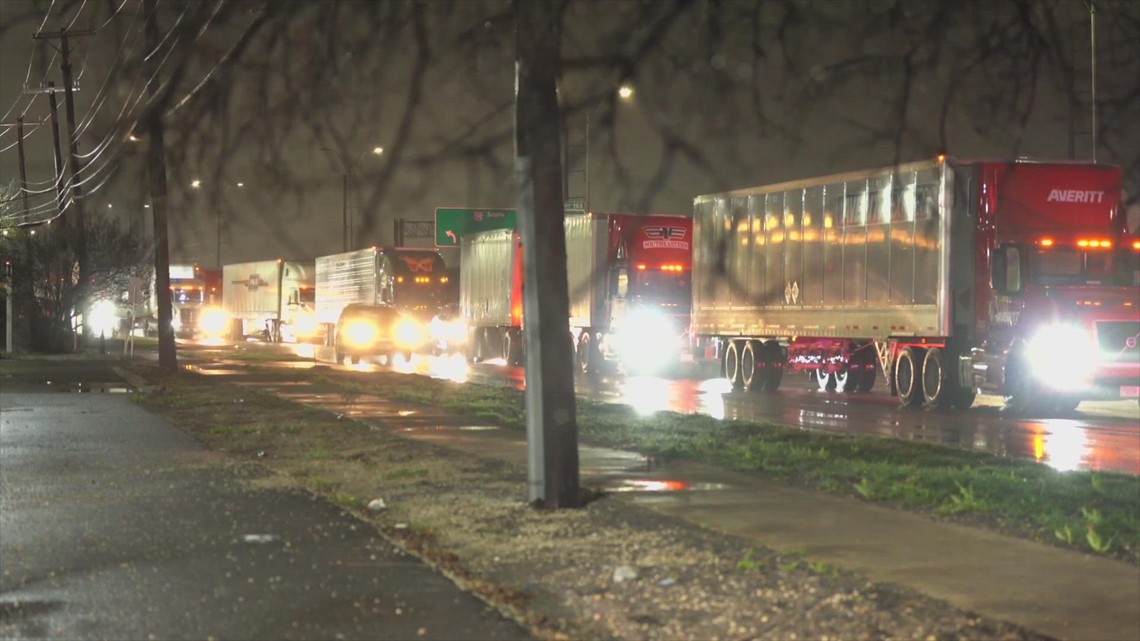 SAPD says the shooter was driving an 18-wheeler.
SAN ANTONIO — A man was shot multiple times in what police are saying was an incident of road rage involving the driver of a big rig.
According to an officer at the scene, a man in his 40s driving a multi-vehicle tow truck was involved in a road rage incident with the driver of an 18-wheeler.
Police say the driver of the 18-wheeler shot the other driver, hitting him three times, then continued on I-35 Northbound.
The victim drove to I-35 and Rittiman just before the Eisenhauer Rd exit and pulled over to call for help.
He was taken to BAMC, with gunshot wounds to his shoulder, leg and arm.
The highway was closed for about two hours while police investigated.
Police didn't provide any information about the driver of the 18-wheeler truck.
So far, no arrests have been made.
Since going on the air in 1950, KENS 5 has strived to be the best, most trusted news and entertainment source for generations of San Antonians.
KENS 5 has brought numerous firsts to South Texas television, including being the first local station with a helicopter, the first with its own Doppler radar and the first to air a local morning news program.
Over the years, KENS 5 has worked to transform local news. Our cameras have been the lens bringing history into local viewers' homes. We're proud of our legacy as we serve San Antonians today.
Today, KENS 5 continues to set the standard in local broadcasting and is recognized by its peers for excellence and innovation. The KENS 5 News team focuses on stories that really matter to our community.