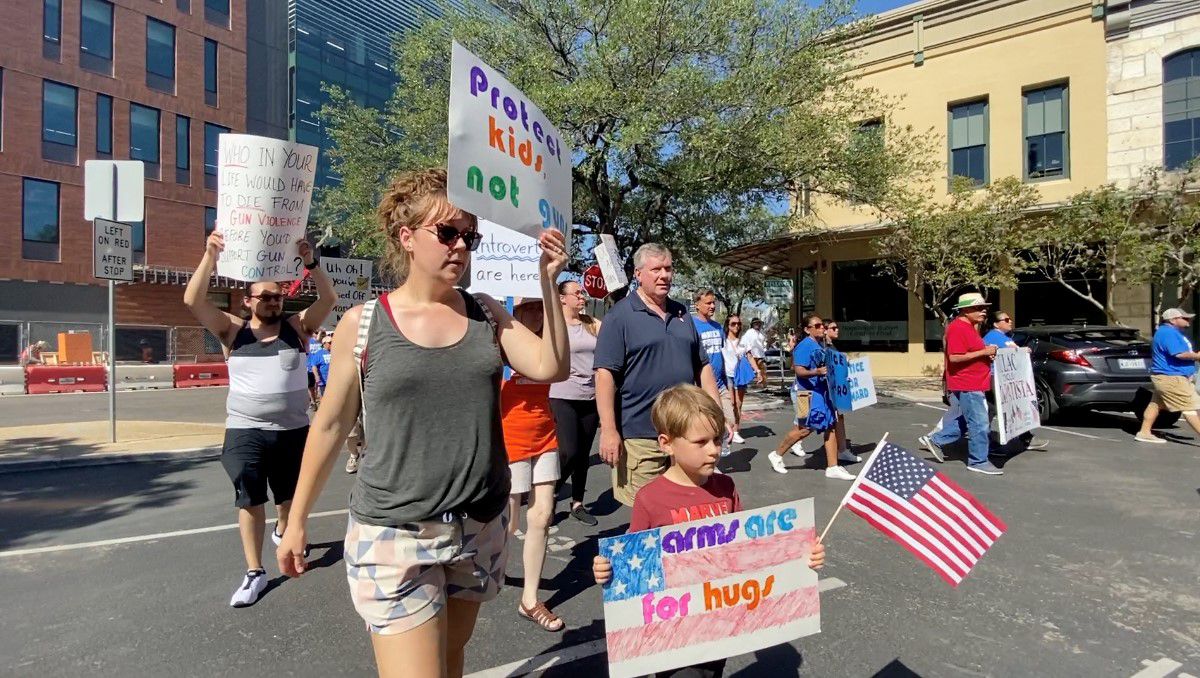 SAN ANTONIO — Texans are fed up because once again they have to protest. The second March for our Lives protest was held Saturday.
"No more silence end gun violence. No more silence end gun violence," chanted protesters in Downtown San Antonio.
"My little boy is 8 years old," Dr. Jennifer Aguilar said. "And I'm doing this for him."
Aguilar is a mother and pediatrician. She says the current gun laws don't make her job easy.
She was one of hundreds who marched to San Antonio City Hall. Demanding common sense gun laws. Parents taking action to protect kids like her son Isiah.
"It's difficult to protect kiddos and counsel families on how to protect them against gun violence because of what an epidemic its become," Aguilar said.
Kala Collins and her 6-year-old were also out in the sun marching.
"Stricter gun laws so we can keep people safe," Collins said. "Because people are more important than guns."
Collins says it was an emotional week as parents after the massacre in Uvalde, but after explaining to her son that guns are hurting people, he wanted to do something.
"He said let's go and made his own sign," Collins said.
These moms believe the worst is yet to come.
"To know it can happen anywhere," Collins said. "That you're not safe going to the grocery store or sending your kids to school."
"We're gun owners and we believe there's a common sense gun ownership that's being neglected," Aguilar said.
Aguilar says no one is off limits with gun violence, and it's up to leaders to look out for the next generation.
"I feel like there's future leaders here," she said. "There's so much potential and we have to protect them."