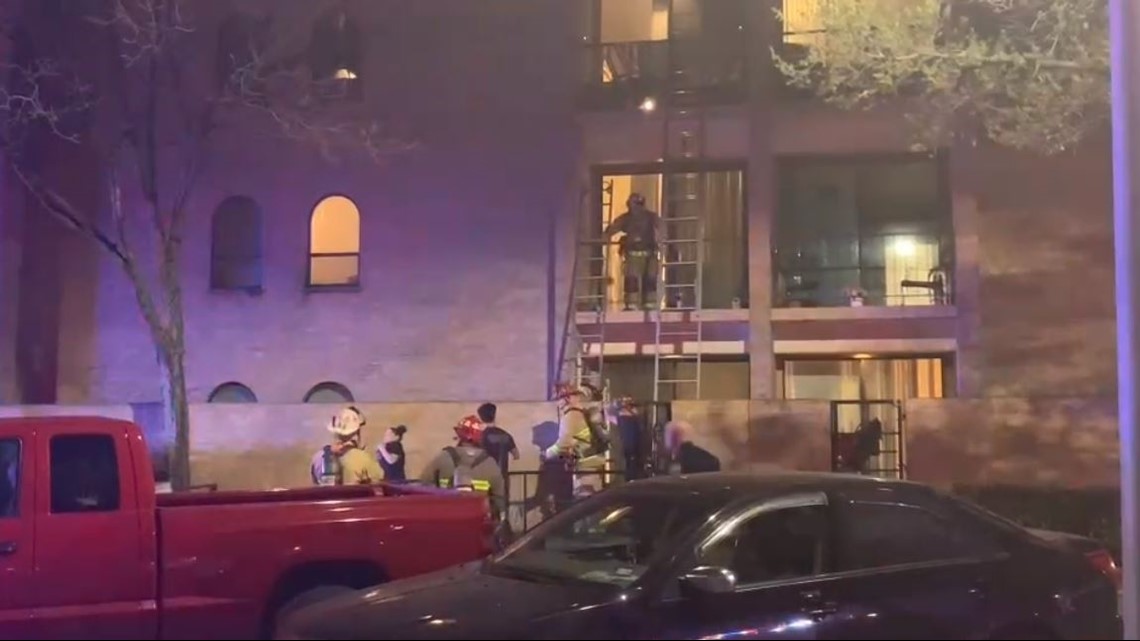 Officials said around 10 p.m. that the blaze was extinguished. At least one person was injured.
SAN ANTONIO — More than 40 fire engines responded to a north San Antonio apartment building as first responders rescued residents from reported flames and smoke.
San Antonio Fire Department officials told KENS 5 around 9:45 p.m. that the blaze was mostly extinguished, and they were in the process of evacuating the building while coordinating rescues via the balconies of Blanco Apartments, a single-structure complex located off West Huisache.
At least one victim could be seen transported away in an ambulance. It's unknown at this time how many total residents are injured or displaced as a result of the fire.
This is a developing story. Check back with KENS5.com for updates.
>TRENDING ON KENS 5 YOUTUBE:
[embedded content]
Since going on the air in 1950, KENS 5 has strived to be the best, most trusted news and entertainment source for generations of San Antonians.
KENS 5 has brought numerous firsts to South Texas television, including being the first local station with a helicopter, the first with its own Doppler radar and the first to air a local morning news program.
Over the years, KENS 5 has worked to transform local news. Our cameras have been the lens bringing history into local viewers' homes. We're proud of our legacy as we serve San Antonians today.
Today, KENS 5 continues to set the standard in local broadcasting and is recognized by its peers for excellence and innovation. The KENS 5 News team focuses on stories that really matter to our community.