Starting the next season for the San Antonio Spurs, you'll see an Austin-based financial tech company on the team's uniforms.
---
Self Financial announced a partnership with the Spurs this week, in which a patch with their logo will replace where Frost's was on the jersey.
RC Buford, chief executive officer for Spurs Sports & Entertainment released a statement on the partnership, which will involve community engagement. The organizations are launching an annual $10,000 award that will be presented to a leader of a local nonprofit or community impact organization.
"Self builds credit, the Spurs build talent and both build dreams," Buford said.
"Our partnership will draw parallels between people looking to build credit and a talented young group on the basketball court committed to building a championship team. We believe the Self-branded Spurs jersey will become a symbol of this mission—self-improvement in pursuit of building dreams."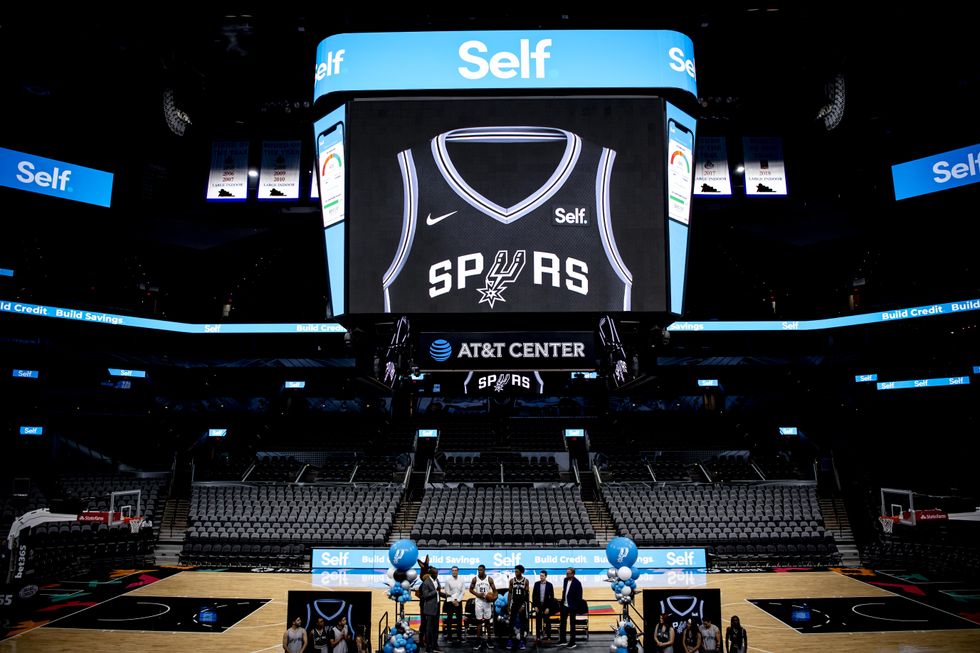 This trails another announcement earlier this year from Self as the official credit building sponsor of the Moody Center.
At the beginning of the year, the team of nearly 300 employees switched to a new office at 901 E. 6th St. to accommodate the growing team.
Priding itself on helping people build their credit, Self launched in 2015 after CEO James Garvey went through his own credit mishap. Automatic payments on his credit card weren't set up correctly. Months passed, causing his credit score to dip.
The Self team set up credit builder plans to help people budget and meet their financial goals. Here's how it works: plans range from small to extra large, with the small requiring $25 a month for two years and the largest $150 a month for a year. With that, users can track their credit score and automate payments with the option to cancel anytime.
Currently, Self has more than a million active customers, and Texas is its top market.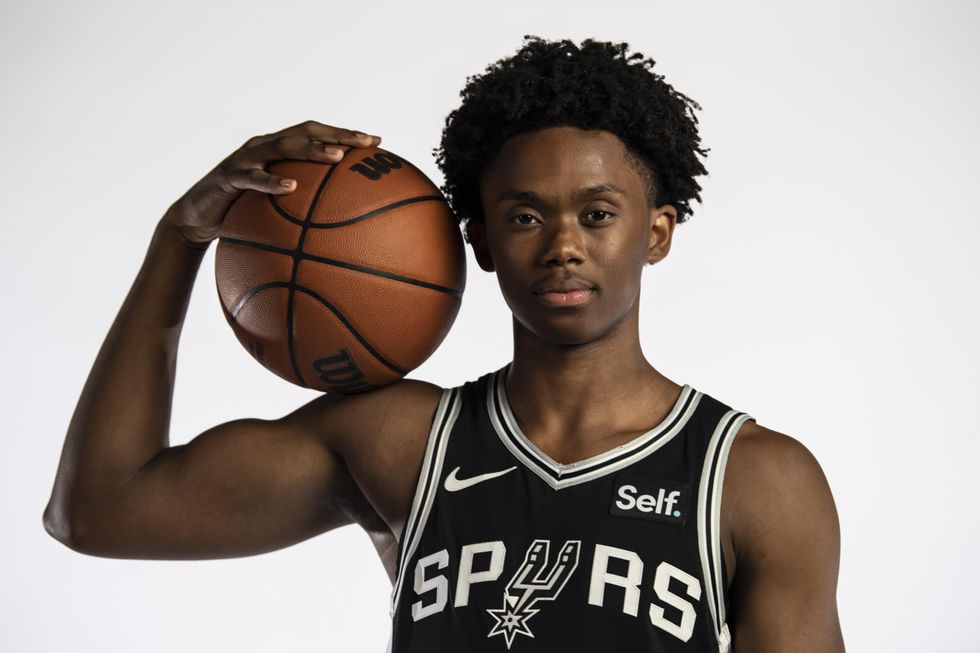 Self is working with Spurs guard Josh Primo as a brand ambassador. In 2021 at 18 years old, Primo moved to the U.S. from Canada and became the youngest San Antonio Spurs player ever.
"As a young international player, Josh has no credit history in the US, and represents millions of young people who need to build credit and are working hard to achieve their dreams and goals," Garvey told Austonia via email. "We're excited to work with him as he gets started building credit and he continues to build his career."
On Thursday, Self will be the presenting partner for the Spurs 2022 NBA Draft festivities, which will include official watch parties in both San Antonio and Austin.